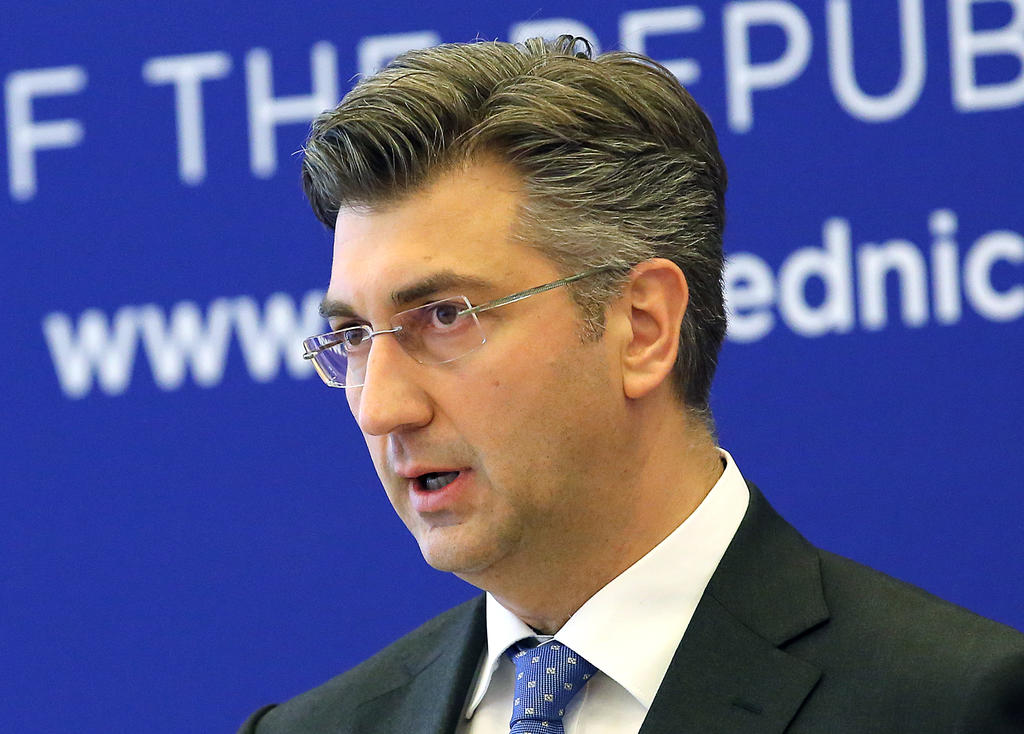 Croatian Prime Minister Andrej Plenković visited on Monday, together with other high-ranking government official, the Mirogoj cemetery in Zagreb on the occasion of All Saints' Day which is on Tuesday. After the visit, he spoke to reporters and commented on the proposed tax reform and other issues. He said that tax reform had no alternative, adding that it was balanced and one of the key reforms that the government would implement, reports Novi List October 31, 2016.
Asked whether he spoke with MOST leader and Speaker of Parliament Božo Petrov about MOST's complaints, Plenković said that they were in constant contact, pointing out that MOST and HDZ were partners in the new Croatian government. "Finance Minister Zdravko Marić presented the tax reform plan at the first session of the cabinet, and members of the HDZ Parliamentary Group and the MOST Parliamentary Group were informed about it. We are now at the stage when we are talking with experts. All the details about the reform will be known when the proposals come to the government and Parliament. I am sure that we will find a solution that will relieve businesses and allow more citizens to have higher incomes", said Plenković.
Asked by reporters about the fact that the tax reform would bring higher salaries to government officials as well, which the previous government did not allow to happen when it lowered income taxes, Plenković said that according to his opinion the reform was "balanced and is a move towards the goals which are important to us". He pointed out that the aim was to give higher salaries to young professionals, who were in a dilemma whether to stay in Croatia or move abroad.
Journalists also asked Plenković whether the government was working on Monday, since Tuesday is national holiday and many businesses in Croatia take a day off is such situations. Plenković replied that, "as far as I know, the government is doing its regular business hours. I have not made any decision and we have a very busy day ahead."
Plenković was also asked about this morning's news that decision-making process in national oil company INA would be changed. He stressed that it was necessary to find a model of corporate governance that would make INA an efficient company. "We will talk with the management of INA about the critical and crucial issue of the refinery in Sisak", said Plenković, adding that he would be informed about the plans on how to reorganize INA's management structure.
Prime Minister Plenković and other high-ranking officials visited the Mirogoj Cemetery in Zagreb to pay their respects to all those killed during the Homeland War. On Tuesday, Croatia will mark the national holiday All Saints' Day, which is a day when people traditionally remember the deceased./IBNA
Source: Total Croatia News