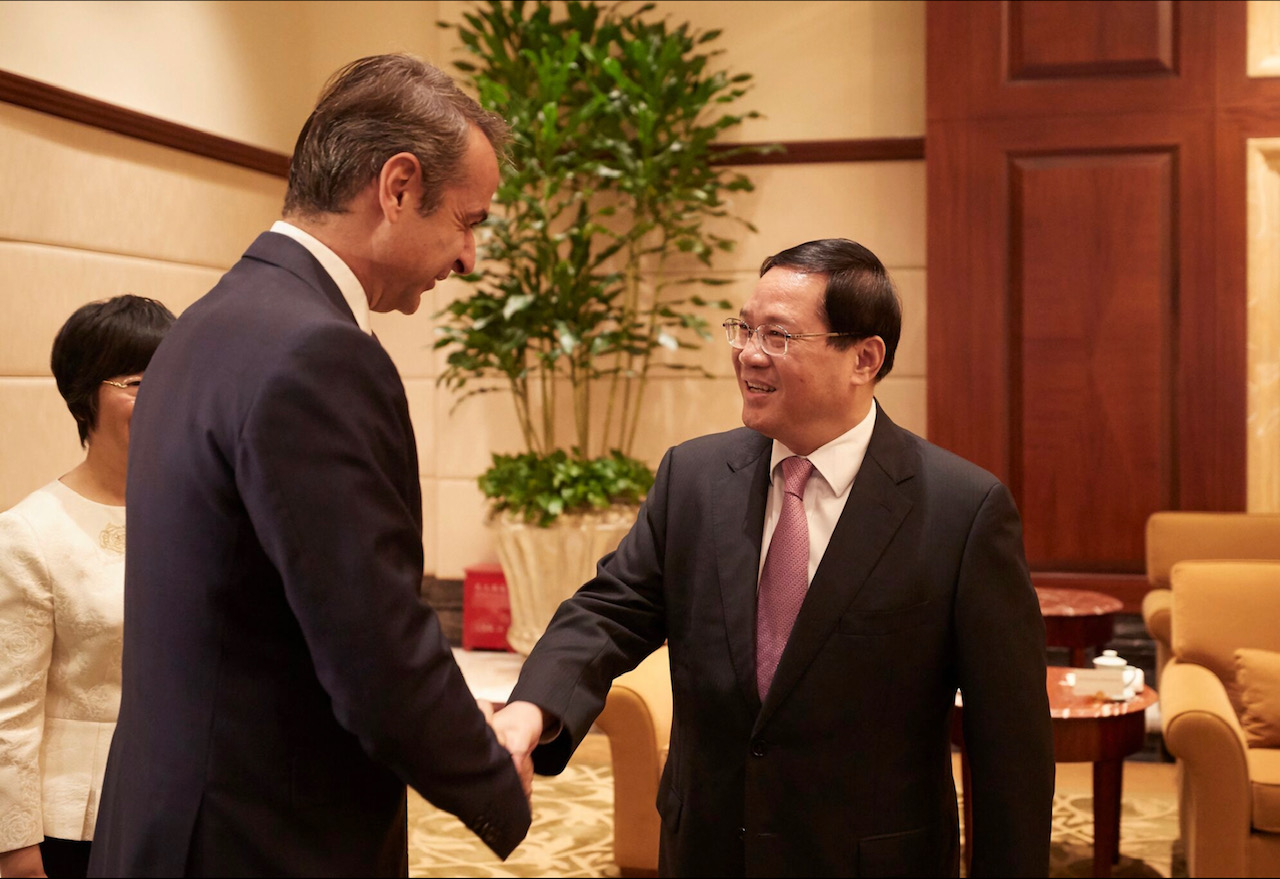 Prime Minister Kyriakos Mitsotakis, during his meeting with the Party Secretary of Shanghai of China's Communist Party Li Qiang, as part of his visit to Shanghai in order to attend the proceedings of the China International Import Expo (2-5 November 2019), addressed the further development of relations between the two countries .
Shanghai Party Secretary spoke about the Chinese who come to Greece every year. "We are eager to develop new partnerships. Nowadays Chinese couples have made a habit out of taking photos in Crete and Santorini", he said. The prime minister referred to Cosco and the 600m-euro investment, that could grow to $ 1billion. The goal, he said, is for Piraeus to become the number one port in the Mediterranean. He also said that we expect 500,000 tourists from China during the 2020-21 period.
"Greece is our good friend in Europe, we have good bilateral relations", Li Qiang commented. The Prime Minister thanked him for the warm welcome. "It is a great honor to be visiting your country as prime minister. This is not the first time I visit China. I came back in 1995. I must tell you that I have been impressed by the economic progress in your great country. I see one country, the second largest economy in the world, which brought 800 million people out of poverty. Greece and China are linked through a deep cultural relationship", he said.
"Both countries have a brilliant culture and a long history. We both have many philosophers. As in China we have Confucius, in Greece you have Aristotle and Plato. I visited Greece 16 years ago. Our relations are developing greatly, and this visit will strengthen our bilateral relations in the future", Li Qiang added.
He also noted that "Shanghai is the financial center of China, with 24 million residents, 6 million non-residents, a total of nearly 30 million. Over 10 million people use the subway every day". /ibna