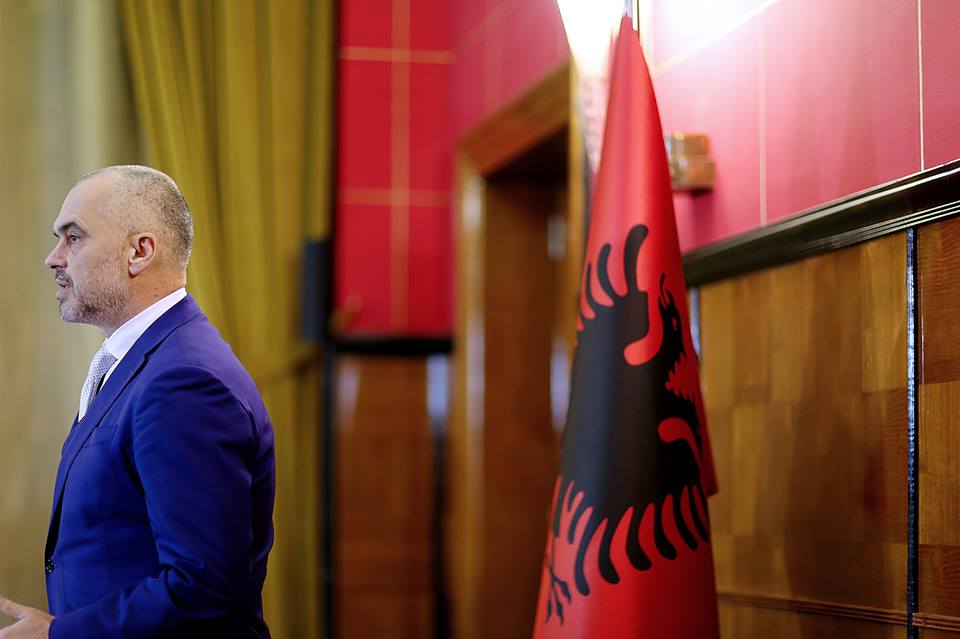 Tirana, December 12, 2014/Independent Balkan News Agency
Albanian PM, Edi Rama says that he's not clear about the demands that the opposition has made in order to put an end to its parliamentary boycott.
Mr. Rama talked last evening in front of ambassadors accredited in Tirana, gathered at the Council of Ministers for the traditional end of the year reception.
Rama said that the majority is ready to do everything for the comeback of the opposition in parliament, but first of all, Rama said, the opposition must say what it wants.
"The fact that the opposition is not in parliament, doesn't only damage the opposition, but it also damages the country and threatens the credibility of Albania in the eyes of the international community. Honestly, I don't know what else we can do to help them come back where they belong, but I know for sure that we're ready to do everything, if they tell us what they demand", Mr. Rama said.
According to him, this is the first government "which has launched the smallest number of attacks in the history of this country against the opposition". In this context, he addressed a question: "Now I don't know if we must feel proud or ashamed in front of the democratic world, used to parliamentary rules, that this is the first parliament in the history of this country, where the opposition has talked more than the majority when it has been present in its proceedings".
Mr. Rama's reaction came yesterday after the leader of opposition said that DP is read to come back to parliament, if the government is ready to accept an agreement overseen by the international community. /ibna/
Albanian opposition ready to put an end parliamentary boycott