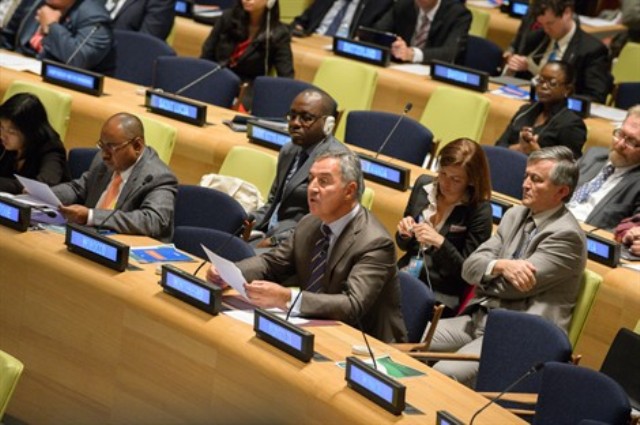 New York, September 25, 2013
Prime Minister of Montenegro, Milo Djukanovic is in the United States of America on a visit which will last several days, where he is also participating in the proceedings of the General Assembly of UNO.
"The vision of the future development of Montenegro means partnership with scientific institutions and business sector", said Prime Minister Djukanovic (photo) in the High Forum for Sustainable Development and Growth of Employment.
He added that the linkage of education with the labor market aims to open new jobs in the small former Yugoslav republic.
Prime Minister Djukanovic said that all countries and governments, small or big ones, are primarily interested in creating the necessary conditions to open new jobs.
"Future engagements to fight extreme poverty must be focused on creating new jobs and preserving existing ones", said Prime Minister Djukanovic, who leads the Montenegrin delegation in the Annual Assembly of UNO.
He added: "We are aware that there can be no new jobs if there is no economic growth. There won't even be long term economic growth if this growth is not sustainable." /ibna/