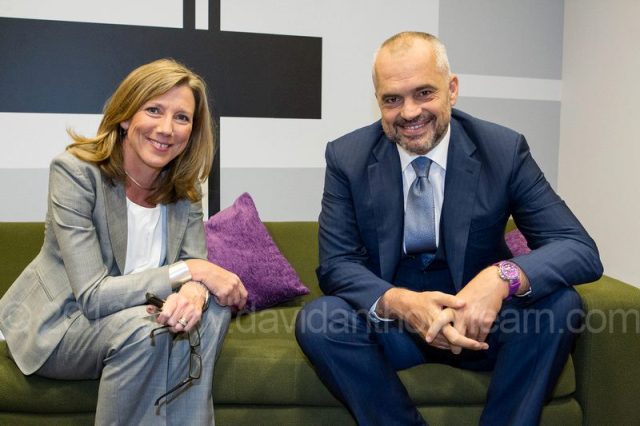 London, July 18, 2013
Edi Rama, the man who will be the Prime Minister of Albania as of September, has promised justice for January 21, while expressing his disappointment for the lack of a fair process.
According to him, a fair process was expected for the 4 victims of January 21, adding that this event will not be forgotten and that it will be fairly judged.
During an interview for the BBC "HARDtalk" with Sara Montague, the Prime Minister designate of Albania promised real help for the families of the victims and a fair and independent trial.
Asked by the journalist if Sali Berisha would be part of the trial proceedings, Rama said that, "this has nothing to do with what I want but with the justice system. Berisha has certainly played his part in the events".
Rama also said that the elections were the proof that the country has now opened a new chapter, where the people have chosen an alternative to leave the past behind.
The head of the Socialist Party underlined that Albania needs to transform the system, adding that corruption can be defeated and that the socialist government will do it.
Moreover Rama declares that the country needs reforms and the future socialist government has the right platform for this change. /ibna/