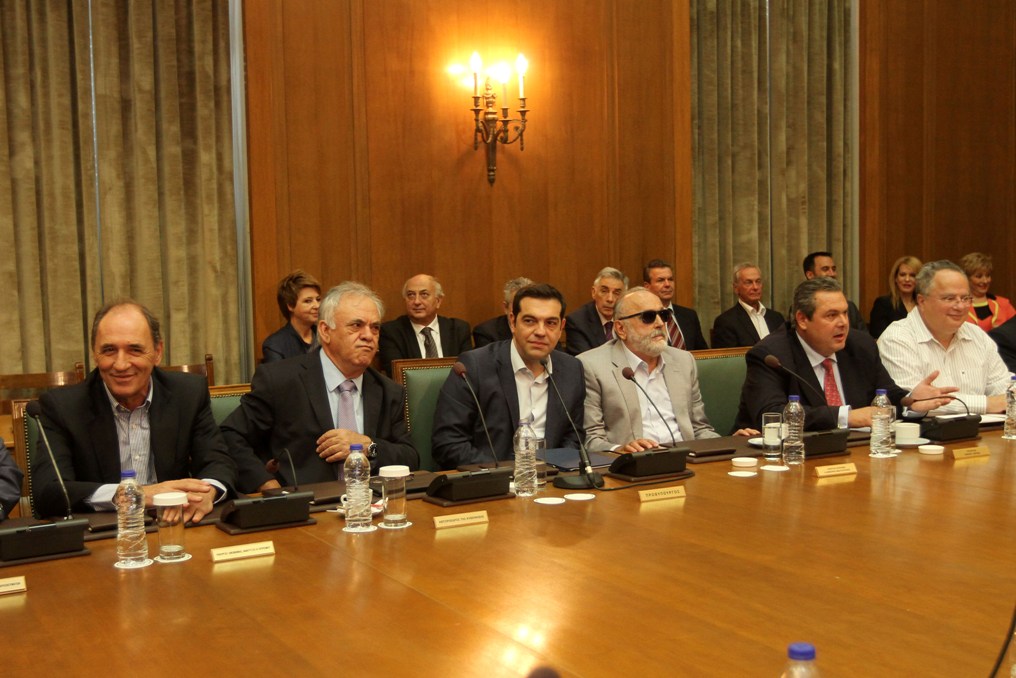 Athens, August 22, 2016/Independent Balkan News Agency
By Spiros Sideris
Prime Minister Alexis Tsipras had a series of meetings, returning to reality after the short vacation himself and government officials had.
The interactive briefing from and to the Prime Minister on current issues and the preparation of the Government in view of the Conference of European Mediterranean countries and the Thessaloniki International Fair was the subject of meetings with advisors and government officials.
On Tuesday at 13:00 will be held the informal Cabinet meeting, in which there will be a briefing and planning for the next moves of the government, both for the Med Group Summit on September 9 and the Thessaloniki International Fair the Prime Minister will visit on September 10-11.
According to information of IBNA, the full agenda of the Summit will be determined after the participation of Alexis Tsipras – as an observer – to the meeting of European Socialists on August 25. On the sidelines of the meeting in Paris, Alexis Tsipras will be informed both by Mateo Renzi and by Francois Hollande for the intentions of Germany, since the two leaders had a meeting on Monday in Italy with the German Chancellor.
The pillars processed by the staff of the Prime Minister for the meeting of Med Group concern the triptych, economy, security, refugees.
Regarding the TIF, according to IBNA information, the PM is expected to make a documented assessment of the government's work, will present the Government's policy and the prospects for 2020, focusing on the economy and society.
Finally, Alexis Tsipras is expected to make a grand opening to society, inviting citizens to participate in and support the SYRIZA Congress to be held in mid-October, opening a new page in the history of the party.