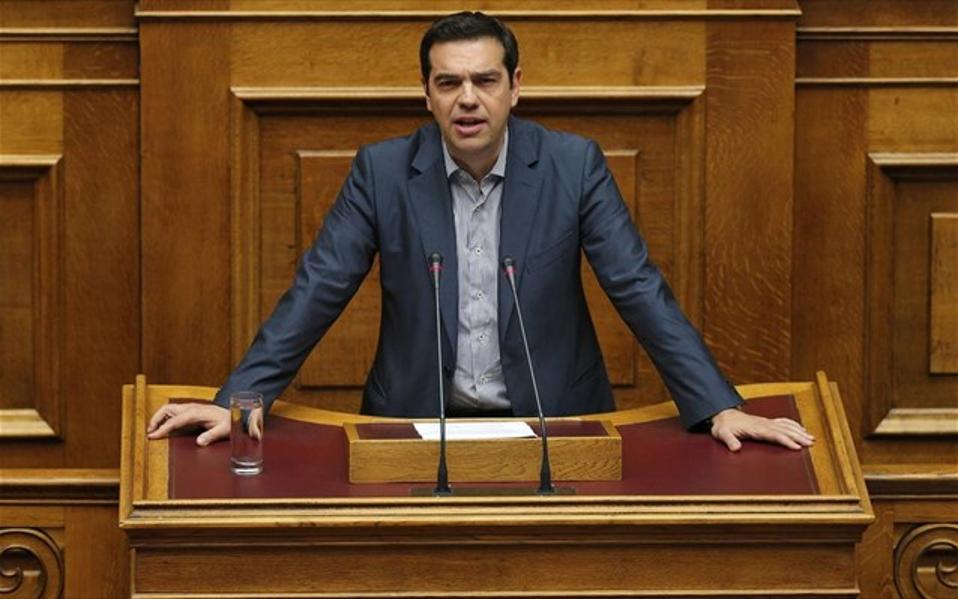 Prime Minister Alexis Tsipras addressed a letter to the leaders of Greek political parties represented in Parliament, signifying his intention to formally launch a process to review the country's Constitution.
Tsipras points to a series of new challenges to democracy, State institutions and rights that have been sparked by the financial crisis Greece has endured in the past decade. According to the PM, the end of the third bailout program last August and an agreement with international creditors to provide debt relief to Greece paves the way for these challenges to be met.
"Now that we leave this tough era behind us, and without putting our political differences aside, we all ought to contemplate what needs to change for our political to regain the trust of citizens and boost democracy and popular sovereignty", the letter reads.
The Greek premier pointed to certain areas he hopes could be a priority in the context of constitutional reform, which is a "mature demand and need of both Greek society and the political world", as he said.
Tsipras expressed optimism that common ground could be found on the issues of extending popular participation in institutions, reshaping the architecture of the political system, outlining distinct roles for the State and Church, amending rules governing criminal charges against government members and protecting the State from corruption, among other things.
Additionally, the letter informs political party leaders that ruling SYRIZA MPs will launch the process to the review the Constitution, by tabling its views, concerns and proposals to Parliament in coming days.
According to observers, Tsipras is launching the process now in an attempt to regain the political debate and shape the political agenda of 2019, which is an election year. It is also believed that the process could be used to push through reforms that appeal to left-wing voters.
Main opposition New Democracy party leader Kyriacos Mitsotakis had proposed to the PM back in 2016 to launch the process to review the Constitution. The center-right party is expected to table its own proposals, but has also raised concerns about Tsipras' motives.
Upon the tabling of a proposal to amend the Constitution by at least 50 MPs, a 3/5 majority in the 300-seat House is needed to define the provisions that will be reviewed. Once the review has been decided by the House, the next composition of the Parliament decides by an absolute majority of the total number of its members on the revised provisions./IBNA