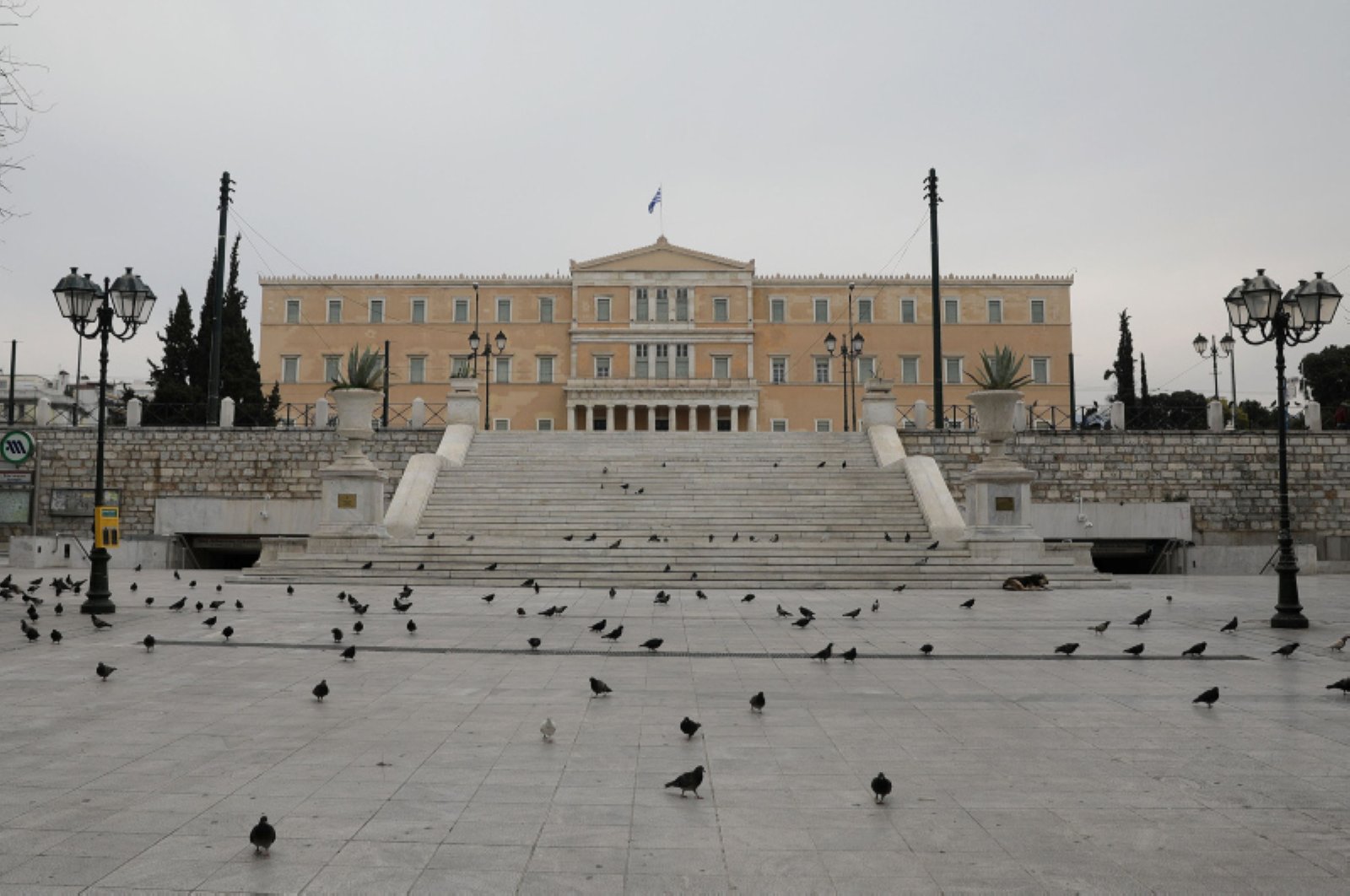 Prime Minister Kyriacos Mitsotakis addressed the nation on Sunday to announce a complete ban on movement nationwide, as the government decided that stricter measures were necessary to stem the spread of COVID-190 in Greece.
The lockdown came into effect as of 23 March (06:00 AM) until 6 April (06:00 AM), as the "state's necessary last resort" and as part of "an institutional obligation to safeguard public interest and health". Mitsotakis said he has informed the President of the Hellenic Republic and political party leaders of his decision.
He went on to urge citizens to comply, so as to avoid seeing Greece experience the shocking escalation of the health crisis seen in neighboring Italy, where "one death every two minutes is being recorded".
The lockdown applies to all citizens, with an exception of those going to work or having to move in order to purchase food, medicine, visit a doctor or take pets out for a walk.
Every citizen will be required to show their ID card or valid passport and carry a document from their employer stating the need to travel to work, or a necessary Declaration of Movement document stating the reason for movement, that may be granted online, via SMS or in print.
A new government website was created (www.forma.gov.gr), on which citizens can access the documents required for those on the move.
Violation of lockdown rules will result in a 150 euro fine. The police, municipal police, coast guard and competent national authorities will be tasked with enforcement of the lockdown order.
Only doctors and medical staff, army personnel and key workers (i.e. civil servants) will be allowed to move freely. Other restrictions imposed Sunday include: transport service restrictions; taxis will be obliged to take only one passenger per ride; public services will operate on skeleton staff; playgrounds, parks, marinas and sport venues will close.
Earlier on Sunday, two more coronavirus patients were confirmed dead, taking the toll to 15. The Health Ministry said 94 new cases have been confirmed, with the total number of confirmed cases in Greece now at 624./ibna