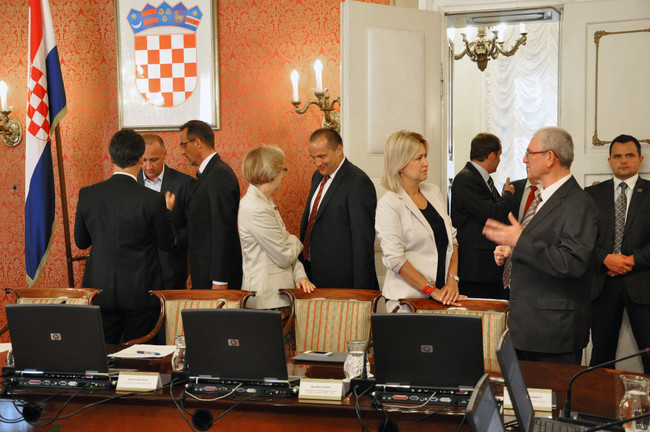 Zagreb, January 02, 2015/ Independent Balkan News Agency
By Marija Avramovic
At its first session this year the Croatian government reached a decision on issuing licenses for exploration and exploitation of hydrocarbons in the Adriatic sea, with licenses being granted to INA, OMV, Marathon Oil, Eni and Medoil, while the contracts are to be signed at the end of March.
A decision was also reached on a starting price and invitation for binding offers for the purchase of shares of the Immunology Institute.
After a brief overview of the history of the Institute's problems, Economy Minister Ivan Vrdoljak said that they have received eight letters of intent.
Vrdoljak noted that it was high time to continue the search for a strategic partner for the Institute, as the company's business is stabilised and not in any immediate financial danger, since all unpaid wages have been settled.
At the beginning of today's session Prime Minister Zoran Milanovic wished a successful year to the ministers.
He also announced the continuation of the showdown with corruption, while specifically naming the former reign of the Croatian Democratic Union (HDZ).
"It still lives with all tenancy rights fully protected in some organizations", Milanovic said on corruption, adding that some politicians continue to resist when prominent members of their parties find themselves targeted by the law.
Unlike such as these, the ruling coalition, Milanovic believes, obeys the law.
"Our true political credo is the rule of law and if therefore one of the so-called ours must pay the price – they will pay it. We did not stand in the way of that, personally I have not stood in the way and we will not stand in the way", the prime minister stressed.
In his opening speech Milanovic reflected on some of the social and developmental measures, which will take effect this year.