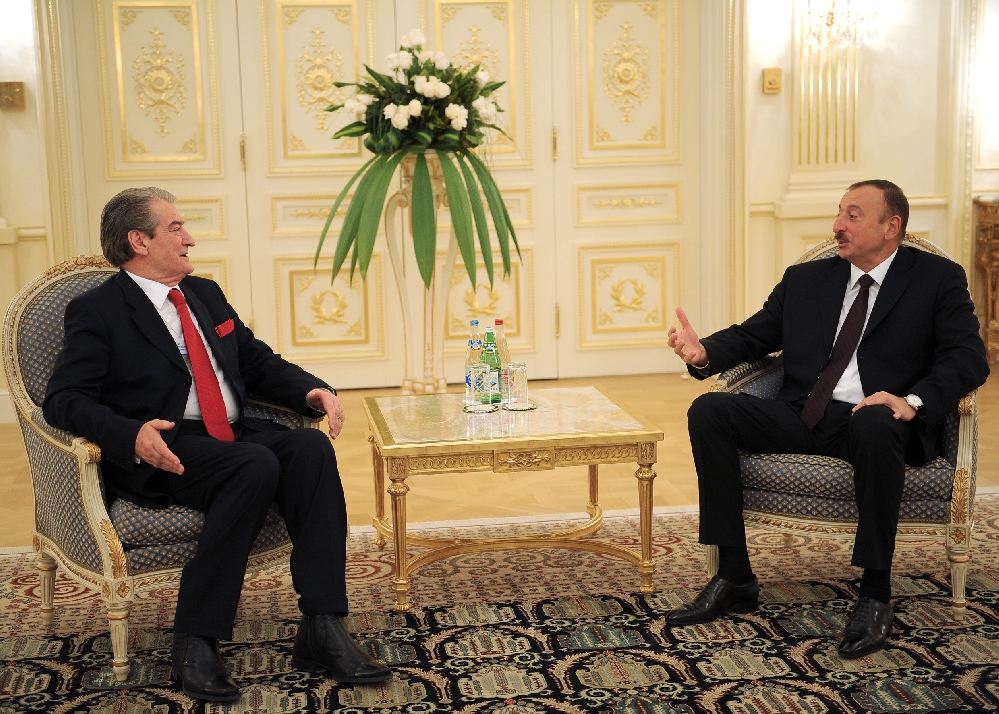 Baku, 8 April 2013
The Prime Minister of Albania, Sali Berisha, says the Trans Adriatic Pipeline (TAP) project is the best option for bringing Azeri gas to Europe.
The statement was made in Baku, during the World Economic Forum "Strategic Dialogue on the Future of Southern Caucasus and Central Asia."
The World Economic Forum is a special event where global economic challenges are discussed between policy makers, representatives of global financial institutions, corporations, media, etc.
Mr. Berisha praised the meeting with the Azeri President Ilham Aliyev and PM Artur Rasi-zade as very important.
He commented to the press that the topic of discussions the two was the praise of TAP as the most viable option for Azeri gas' transfer to Europe.
TAP would supply Albania with affordable gas, lowering heating and cooking costs for Albanian families, Prime Minister Berisha remarked. /ibna/