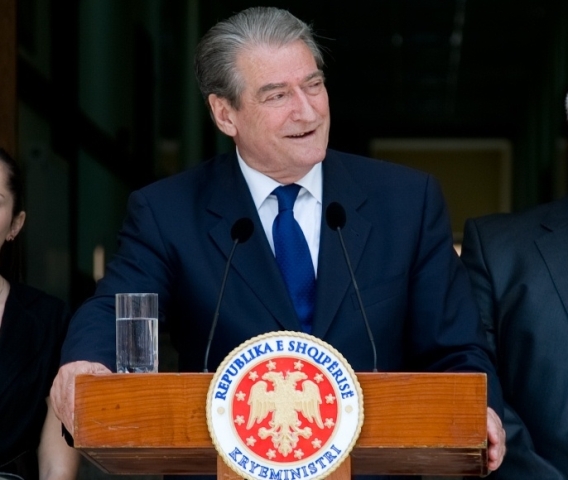 Tirana, May 16, 2013
Today, the Prime Minister of the country inaugurated the reconstruction of "Karl Gega" professional school in Tirana.
In his speech, the head of the government said that investments in schools will continue until the construction and reconstruction of every school.
"For one reason or another, the professional system saw a collapse. During these years, we have done and we will do everything to put professional education where it deserves to be. The idea that professional education hinders the attendance of other schools and universities is a lie. Professional education allows you to attend any school that you want", declared Berisha.
Amongst others, Prime Minister Berisha said that the market is very "hungry" for professional education. He said that the personnel of this school should increase in order to turn it into a successful center.
The head of the government said that all graduates in professional schools will be given an initial fund, through which they can start their own businesses. During this ceremony, the head of the government promised that in the next term in office, teachers' wages will be increased to 700 USD. /ibna/