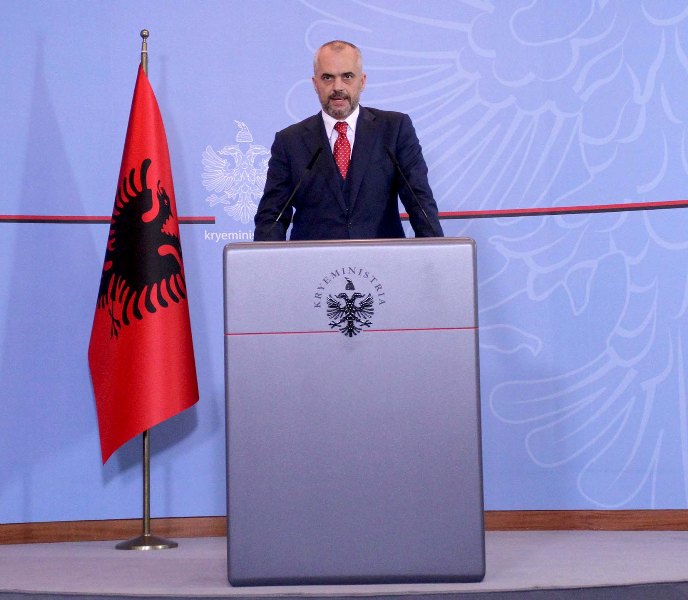 Tirana, December 18, 2013/Balkan Independent News Agency
Prime Minister of Albania, Edi Rama, criticized on Wednesday evening the refusal made by the European Union to the request to grant the EU candidate status to the country.
Mr. Rama declared that Brussel's decision to postpone for at least another 6 months the deliberation of the status, makes EU neither safer, nor stronger.
"I'd like to be direct with the leaders and politicians of EU, those who have the burden of deciding for the others, within or outside the EU. The world is changing fast and EU closure in itself, as opposed to the changes in the world, makes EU neither stronger, nor safer", said Rama.
The prime minister also denounced what he considered to be "extremist forces who want to impose upon the European Family an anti-European agenda from within the EU countries".
"Therefore, continued Mr. Rama, -I'm sad that the historical process of the enlargement of the European Union and the European fate of the countries in process, such as Albania, is complicated by domestic political circumstances or advent elections in the member countries, whereby under the negative influence of extremist forces, problems with economy, emigration or unemployment, artificially turn into a political obstacle of European enlargement-which is the biggest success in the history of the transformation of the European continent". /ibna/