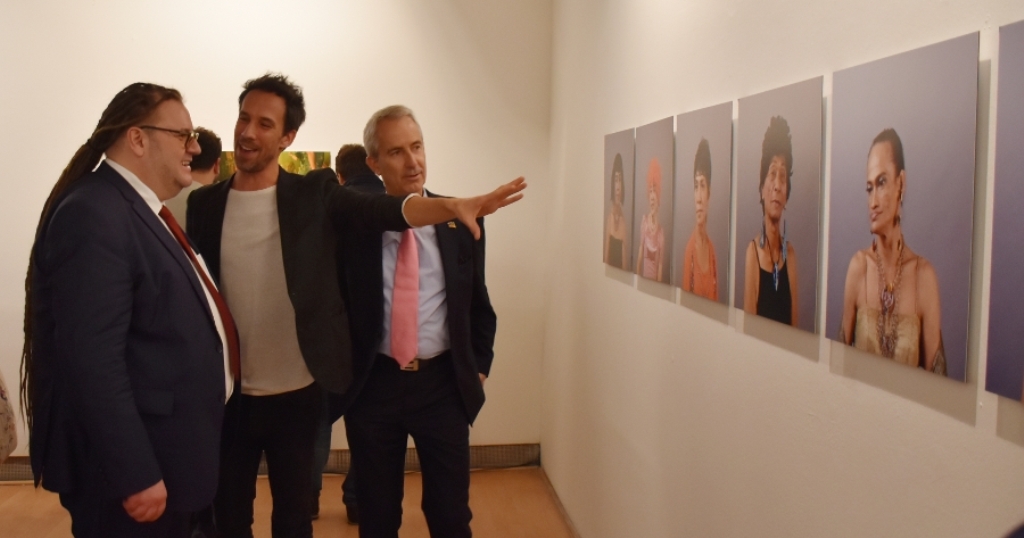 An exhibition called "Pride Photo Award 2016" opened last night in Skopje by the Dutch embassies in Skopje, Tirana and Pristina.
The exhibition was inaugurated by the Dutch ambassador to Skopje, Wouter Plomp and minister of Culture, Robert Alagozovski.
"Pride Photo Award" is an annual international contest which focuses on the sexual diversity and the identity of genders, hosted in many countries of the world. The jury which consists of many international experts, selects the best works, which are then exhibited in world exhibitions.
"The scope of this traditional activity is to contribute for a more equal and inclusive world through sexual and gender diversity. The images have a unique power to educate and inform, because they go beyond language barriers and cultural differences", the Dutch ambassador Plomp said. /balkaneu.com/