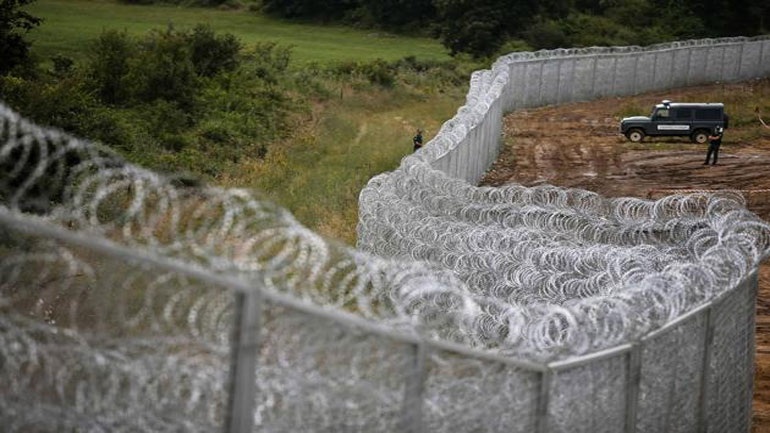 Sofia, February 25, 2016/ Independent Balkan News Agency
By Clive Leviev-Sawyer of The Sofia Globe
Bulgaria's government has voted an additional 35 million leva for extending the fence along the Turkish border, bringing spending on the project – directed against securing the frontier against illegal migration – to at least 100 million leva (about 51.1 million euro).
Announcing the additional money for the project, the government said that the provision of funds for engineering equipment was essential to counter the migratory pressure at the Bulgarian-Turkish border that had been increasing in recent years, to protect an EU external border and to control the wave of refugees.
The money is to be granted to the regional administrations of Bourgas, Haskovo and Yambol.
When completed, the fence is to stretch 132km. The project is effectively a continuation of the controversial and costly fence erected by the now-departed 2013/14 administration, and appears set to be even more costly per kilometre.
According to a February 25 report by daily Sega, Interior Minister Roumyana Buchvarova told members of Parliament's internal affairs committee that the increase in cost was because of the difficult terrain.
She said that the ministry's plan had been to have 56km ready by May, but there had been "complications", compelling sub-contracting so that the goal had shifted to autumn.
A sum of 600 000 leva would be used from the third tranche for the design of the remaining 76km of the fence, Buchvarova was reported to have said, adding that it had not been calculated how much the last part would cost. This, Sega said, suggested that 100 million leva would not be the final price tag.
From the report to the MPs, it had become clear that not everything was going smoothly and the project had been revised "to become faster and cheaper".
Buchvarova said that regional governors had assured her that previously planned lengths of the fence could be built by June-July, or at the latest, September.
The fence built along part of the Turkish border at the time of the "Oresharski" government of 2013/14 was attended by controversy, not only for its high price tag but also because of the awarding of some of the supply contracts, which resulted in an investigation and penalties for some senior military officers.
According to Sega, construction of the new section was proving four times more expensive and was going very slowly, even though it had been handed to private companies through public procurements.