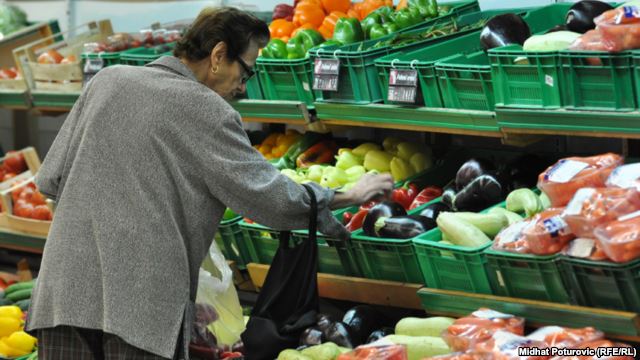 IBNA Special Report
Skopje, September 15, 2014/Independent Balkan News Agency
By Naser Pajaziti
Price increases in FYR Macedonia is becoming an increasingly worrying phenomenon for the citizens.
But, price increases come in different forms. Now, for the same price, people may receive a smaller weight of a certain product.
"While up until a few months ago, I used to purchase sugar or flour in 1 kg packages, now we have packages of 900 grams. The same thing also happens with other products. We have enormous price increases, while salaries have not changed", says Violeta Tunovska, a citizen on social welfare.
Blerta, a housewife says that in this situation, people buy fewer products. "Of course we buy fewer products, because salaries haven't changed, while prices continue to go up. In case salaries do not increase and situation doesn't improve, some people may find it very hard to afford living", says Blerta, adding that their situation has become more difficult in this period, with the start of the school year and supplies for the winter.
Economy experts say that the current situation has led to a fall in purchasing power.
"People don't have money to buy the necessary food products. Purchasing power is falling, as we don't have real increases of salaries, but we have a situation of manipulation by the government", says economy professor, Abdilmenaf Bexheti. According to him, the country is seeing strong contrasts between the poor and the rich.
Production companies say that the increase of prices is happening due to the increase of the price of electricity by 4%, fuel and the increase in the price of other production materials.
State Authority of Statistics has reported that in the first five months of the year, there have been price increases of medications. Price for communication services have gone up by 4,9%, health services by 1,5%, etc. According to this institution, due to the constant price increases, around 74% of an average salary is spent on food, taxes and other services, while the rest on transport, medicine, clothes and hygiene.
Average wage last month was estimated to be 21.175 denars or 350 Euros a month. "Consumer" association has concluded that a household with four members needs 32 thousand denars or 500 Euros a month to cover basic living needs. Some 65 thousand citizens who live and feed their families with around 140 Euros a month, are going through a very difficult situation. Households who only receive 40 to 80 Euros in welfare allowance have even more difficulties.
On the other hand, the government says that it's doing maximum efforts to increase salaries in a gradual way and according to it, the country is ranked among the countries with the cheapest prices compared to other countries of southeast Europe. "The government is making maximum efforts to increase salaries and this trend will continue. At the same time, there are tens of social projects for employment and self employment for the citizens. We understand the current reality, but we have trends of global price increases, something which also has an effect in our country", said the government spokesman, Muamet Hoxha.
Due to this wave of price increases, teachers have warned strikes at the end of the month, along with unions, demanding higher wages in order to afford these price increases. /ibna/