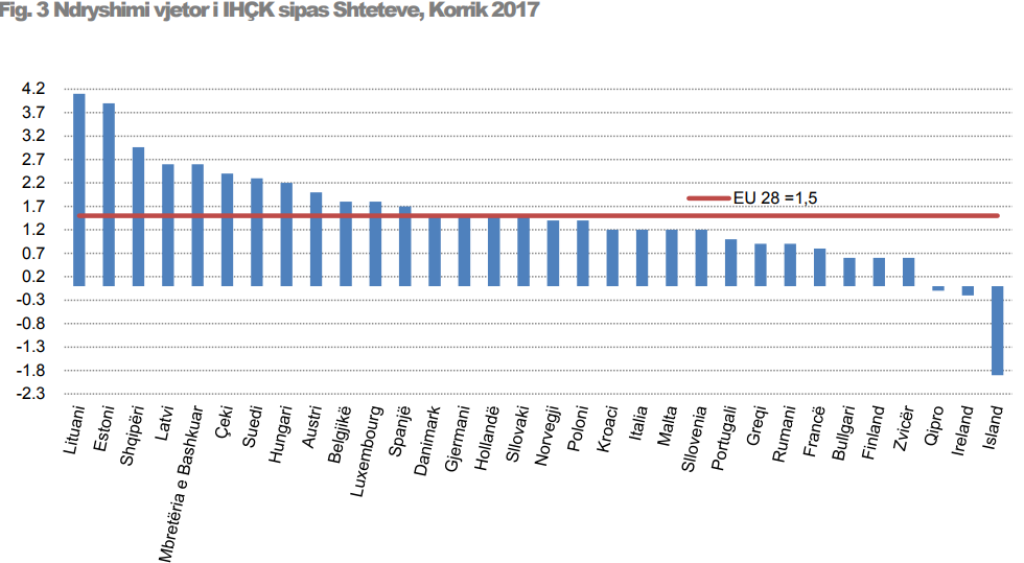 Albania ranks third in Europe as far as price increases are concerned. This is suggested by the data for the month of July, based on which, Consumption Price Index this month was 3%, registering the highest CPI after Lithuania and Estonia.
Let us recall that CPI for June was 3.7%, showing that inflation has fallen during the month of July.
Data on inflation also suggests that the highest increase was registered by "food and beverage" group, followed by "goods and different services" with 3.4%, "rent, water, fuel and energy" with 1.8%, "leisure and culture" with 0.9%, "alcoholic beverages and tobacco" with 0.8%, etc.
Meanwhile, prices of "home furniture and maintenance" fell by 1.9%, followed by the group "clothes and shoes" with 1.7%. /balkaneu.com/