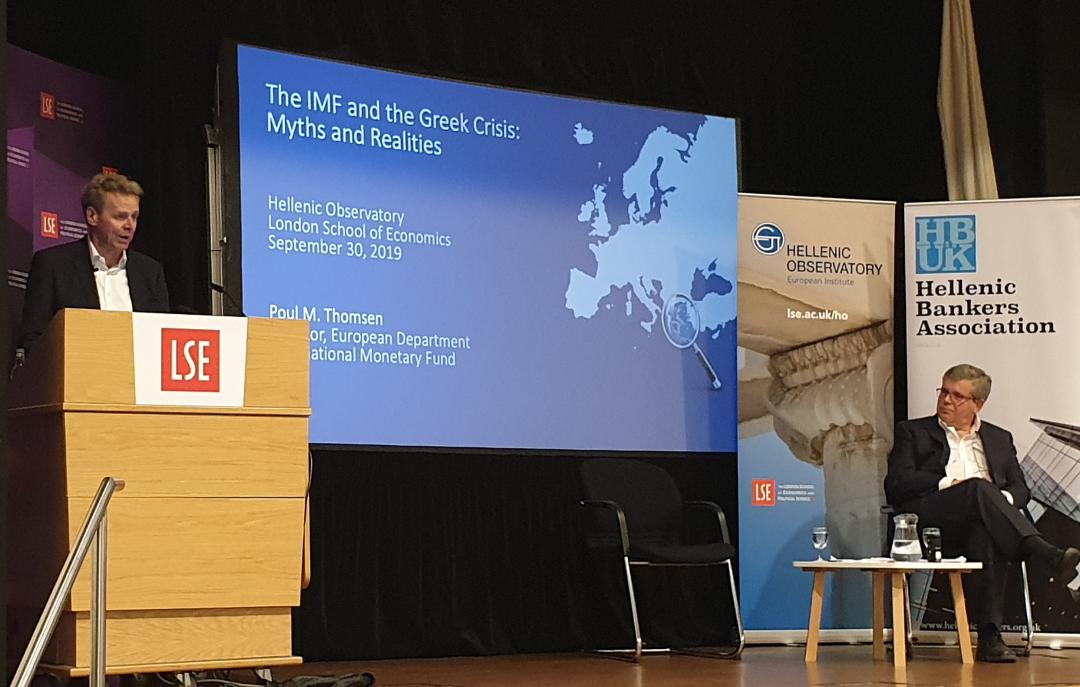 International Monetary Fund (IMF) official, Poul Thomsen, claimed on Monday that the high primary surpluses achieved by Athens in recent years were intended by the previous government to convince Greece's European creditors that there is no need to implement a series of measures outlined in the country's now completed bailout program.
Speaking at the London School of Economics, the Director of the European Department at the IMF said many mistakes were made by both the government in Athens and creditors in recent years, causing the Greek economic reform program to sway off track.
Thomsen also described wrong forecasts made by the IMF, such as the initial expectation that income per capita would return to pre-crisis levels in a matter of eight years, which was not the case as the crisis deepened. Today, this figure is still 22 percent lower compared to pre-crisis levels, the IMF official added.
Moreover, Mr. Thomsen argued that the Washington-based Fund had been demanding Greek primary surplus targets are lowered since 2012. However, he said, the Tsipras administration at the time was eager to exceed targets in order to impress creditors and show its determination to tackle fiscal issues effectively, while avoiding pension and tax reforms.
He went on to argue that the IMF was never a proponent of more austerity in Greece in recent years, despite being portrayed as an advocate for tighter policies.
At the end of direct meetings with Greek officials last week, as part of a post-bailout surveillance of the Greek economy, the IMF urged Athens to agree a lower fiscal target path with its European creditors.
This year, Athens is expected to deliver on its commitment to deliver on 3.5% of GDP primary surplus target, the Fund said in a statement. But for 2020, it recommends that a lower primary balance path should be agreed, "given ample economic slack, critical unmet social spending and investment needs and to accommodate spending that would create synergies with stepped-up reforms."
Moreover the IMF pointed to the need to fix the banking sector, "currently a misfiring engine of growth", adding that this should be a matter of priority in order for the Greek economy to avoid future shocks./ibna