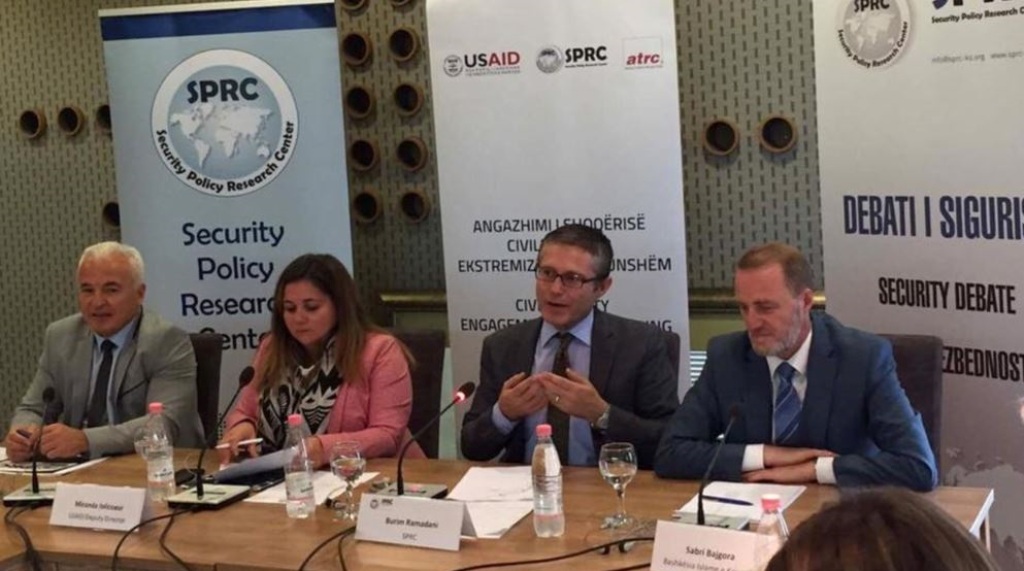 Prevention of extremism that leads to terrorism will continue to be a challenge for the state and society in Kosovo.
This was the conclusion of the conference organized by the Security Policy Research Center dubbed "Engagement of the Community Against Violent Extremism".
Representatives of civil society called on the involvement of all players in the fight against this phenomenon.
The vice chair of USAID's office in Kosovo, Miranda Jolicoeur said that the US embassy will continue to offer a strong support for the government of Kosovo to prevent violent extremism.
The chairman of the Islamic Community of Kosovo, Sabri Bajgora said that religious extremism in the country didn't emerge overnight, but over the years. He said that a long time is needed for society to coordinate and heal the wounds caused by extremism.
Meanwhile, the director of the Security Policy Research Center , Burim Ramadani called on the citizens of Kosovo to come back from foreign conflicts and be reintegrated in the society. According to him, this requires a big engagement. /balkaneu.com/