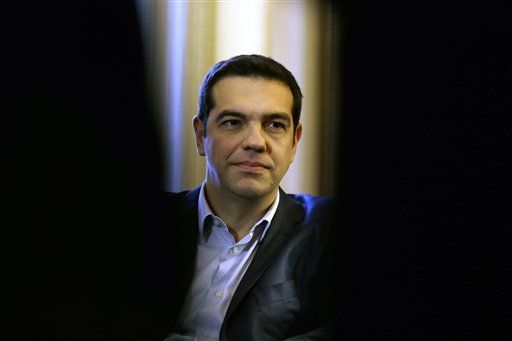 Athens, April 2, 2015/ Independent Balkan News Agency
By Zacharias Petrou
Reuters News Agency revealed in an exclusive report Thursday that the Greek government told its creditors it will run out of money on April 9. Athens reportedly made an appeal for more loans before reforms on which new disbursements hinge. The appeal, at a teleconference of euro zone deputy finance ministers last Wednesday, was turned down.
The Greek government has denied the Reuters report. A Finance Ministry announcement said "the anonymous report undermines European institutions".
Varoufakis
Earlier Thursday, finance minister Yanis Varoufakis hit out at Wednesday's leaking of his 26-page reform plan. Speaking in parliament, Varoufakis told MPs that the disclosure was not acceptable, and blamed Greece's creditors for passing the information to the Financial Times.
"This is not our choice, we must ensure confidentiality", he told MPs.
"The leak did not happen through the Greek government," Gabriel Sakellarides told Mega TV Thursday morning. "I don't know who put it out, but in no way is this leak through the government".
It seems that Athens and its Eurozone partners have found a new reason to argue while at the same time the Greek state is running incredibly short of cash.
Samaras
Meanwhile, as Prime Minister Alexis Tsipras struggles to secure a financial bailout to stay in the euro, his chief rival, Antonis Samaras, told Bloomberg he's open to offering a political rescue.
"If the plan is to keep Greece in the euro area, we will provide support. Exit would signal a total catastrophe" Samaras said.
While Samaras questioned Tsipras's commitment to the single currency, he said it's the only conceivable economic path for Greece.
Pressure
Pressure on Greece to reach a compromise with its lenders is mounting. "The new Greek government has made progress defining its reform proposals but more needs to be done", French Finance Minister Michel Sapin said on Thursday.
"There is progress with the last list … Is there a need for more progress? Yes – in the quantification of the measures," he told reporters in Paris.
Commerzbank
Even if Greece comes up with the money to repay 458 million euros to the International Monetary Fund on the 9th of April, it will be even harder for the country to cover the maturity of T-Bills April 17, a Commerzbank report titled "Greece: Cash Crunch Time" says.
Commerzbank predicts that Greece will hold a T-Bill auction April 8, just one day before it has to pay the IMF, with an official announcement expected Friday.
Greece's ability to service debt has deteriorated to the point where it could spark volatility in wider markets at various points in 2015, even if the immediate crisis is solved, market participants told Reuters today.
The worst case scenarios are a Greek exit from the eurozone or a default within the single currency, but most market participants expect that a last-minute bail-out agreement next week will unlock 7.2bn euros of funds under the existing programme.
Even so, with several far heftier repayment deadlines down the line it is likely that at several points this year markets will again be dominated by the issue, analysts say.