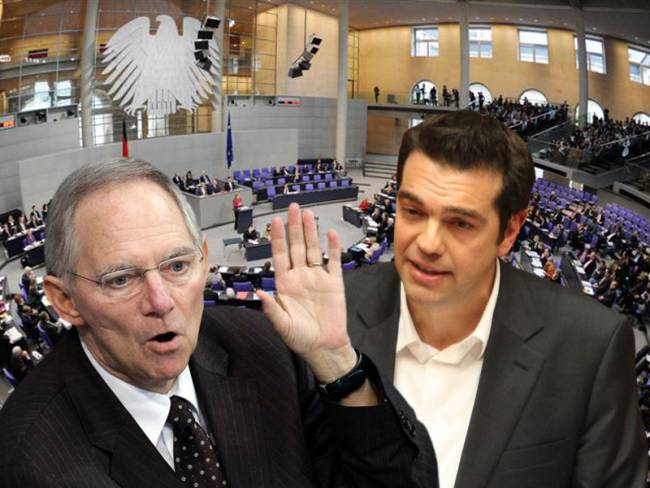 Athens, December 29, 2014/ Independent Balkan News Agency
By Spiros Sideris
The pressure on Greece at this juncture is suffocating. The catastrophic scenarios have taken large dimensions and are constantly being voiced by EU officials lips and European countries.
German Finance Minister Schaeuble has sent very strict message to Athens and to any Greek government. In an interview with the German newspaper Bild, as recorded by SKAI television, Schaeuble sent the message that "any new government" should respect the commitments of its predecessors and that if "Greece chooses another direction it will be a difficult situation". At the same time, he notes that Germany will continue to "help Greece in the difficult path of reforms". He also adds, perhaps with some irony, that the fact of early election does not change the size of the greek debt: "The new elections do not change the Greek debt. Each new government must respect the agreements that have been made by its predecessors".
Schaeuble makes very specific statements addressed towards SYRIZA, but also to the New Democracy. To Alexis Tsipras he says the country will find itself in a very tight spot if he dares ratify agreements of previous governments with their partners, while to Antonis Samaras he reminds that it has the support of Germany to continue reforms. Already in Maximus Mansion they feel and the electoral support of the partners who are warning at every opportunity that SYRIZA should review its government program.
The influence of all these warnings creates a suffocating situation for the Greeks who see the elections approaching and certainly contribute greatly to reducing of the gap in the polls between ND and SYRIZA.
SYRIZA MP Alexis Mitropoulos stressed that "we are a sovereign nation and the political parties should readily reject such interferences", while commenting on the intervention of Schaeuble he called it "an unacceptable interference in the internal affairs of our country".
But it is now apparent that such interventions cause more terror than anger and therefore achieve their purpose. If in one way or another, ND managed to turn the tables and become the backbone of the next government, it will find itself confronted with all these warnings without being able to promise any deviation from the path of austerity.