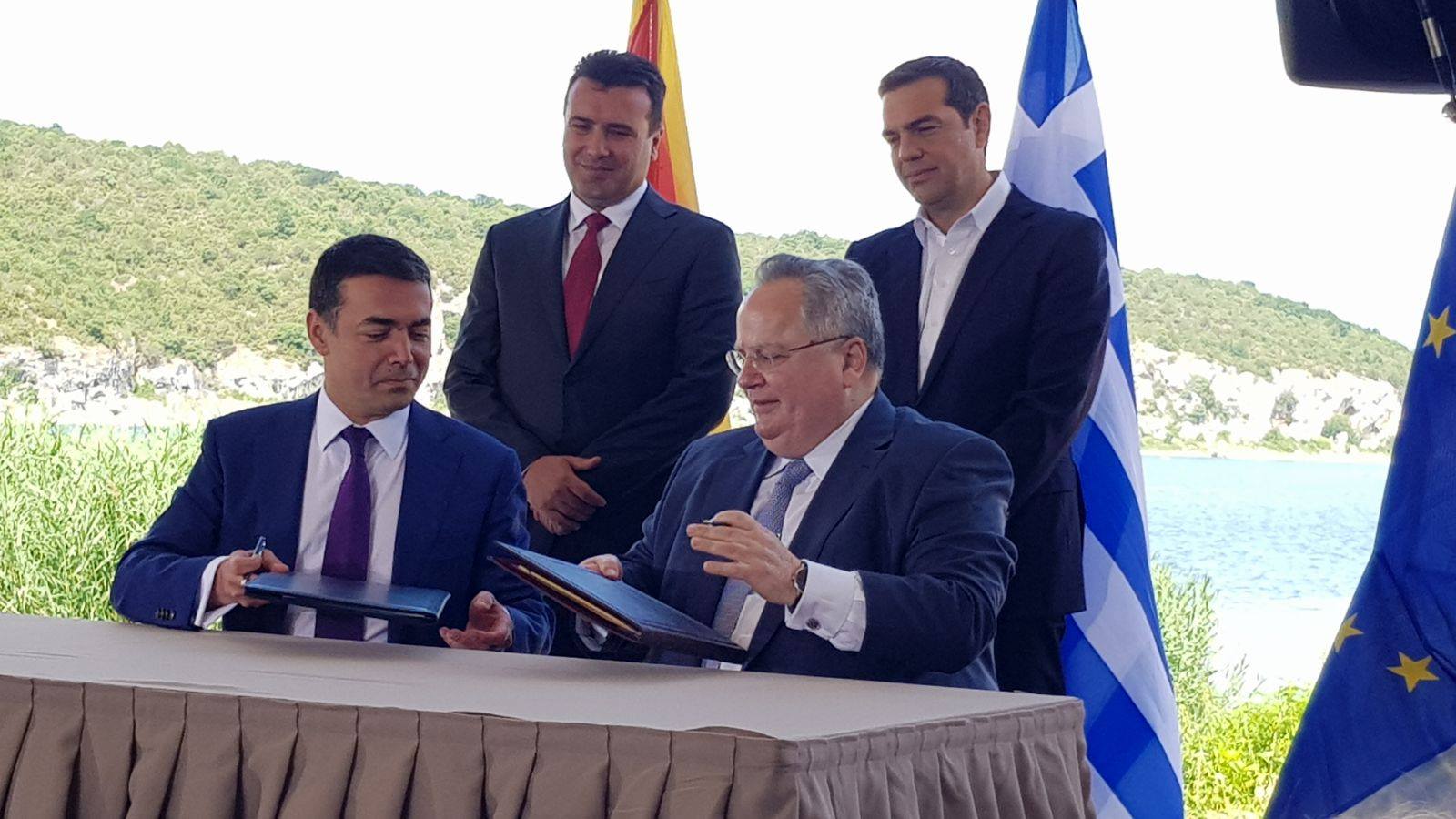 The initial approval by fYROMacedonia's parliament of the Prespa Agreement last Friday continues to impact on the political landscape in Greece, with the SYRIZA / Independent Greeks (ANEL) coalition government looking fragile.
On Monday, government spokesman Dimitris Tzanakopoulos said a majority in parliament supporting the government could be secured even if the leader of the ANEL, Panos Kammenos, votes down the FYROM name-change deal, as he has promised.
Tzanakopoulos reiterated the government's commitment to see out its four year term, pointing out that this is possible regardless of how ANEL vote on the Prespes Agreement.
However, analysts point out that the coalition is feeling increased pressure as Kammenos continuing to oppose the name-change deal.
The ANEL leaders' speech in Thessaloniki on Sunday did little to restore confidence that the coalition will survive, as he vowed not to withdraw confidence in the government only until the name-change agreement comes to Greek parliament for ratification. 
Cracks to the unity of ANEL are appearing as MP Thanasis Papachristopoulos and Tourism Minister Elena Kountoura are thought to be supportive of the name-change deal and are expected to vote accordingly if it is put to a vote in parliament. Deputy Foreign Minister Terence Quick – another Independent Greeks member – has also backed the Prespes Agreement.
The political upheaval has reignited speculation of early elections in May. The speculation increased as Tsipras warned that he will no longer tolerate "double speak" from government members.  
Meanwhile, main opposition New Democracy sources commented on Monday that the Prime Minister appears to already be preparing to lead a government without Kammenos. The sources point out that Alexis Tsipras may be planning to count on the votes of independent and several opposition MPs to prop up his government, after the Prespes accord has been put to a vote in the House…. / IBNA