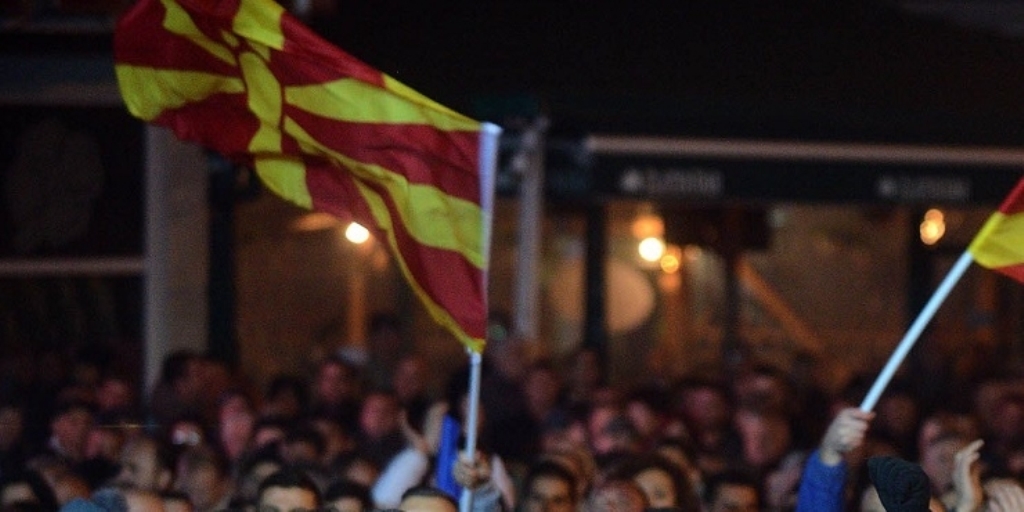 The Prespa agreement is one of the key topics of debate in the presidential race in North Macedonia.
Macedonian opposition candidate, Gordana Siljanovska-Davkova continues to contest the agreement, while the other two candidates, Stevo Pendarovski and Blerim Reka are in favour of it.
"Let's leave political propaganda aside and admit that this is a big achievement backed by rational arguments that nobody can deny", candidate Stevo Pendarovski of the ruling party says. Meanwhile, Pendarovski also said that this agreement gave way to the country's accession in the NATO and EU.
Independent candidate, Blerim Reka, who is supported by the Albanian opposition says that he supports the Prespa agreement.
"I disagree with candidate Siljanovska, because I'm in favour of this agreement. This agreement was the best possible solution which paves our path to NATO and EU", professor Reka said.
VMRO-DPMNE's presidential candidate, Gordana Siljanovska vowed that she will never use the new constitutional name "Republic of North Macedonia".
Analyst Mitko Gadzovski says that the Prespa agreement will be the main topic of this campaign.
"During this campaign, VMRO-DPMNE will declare that its aim is to restore the former name that the country used to have", Gadzovski said.
Meanwhile, political analysts say that other candidates will promote the deal, because it paved the way for the country's European integration process and enabled it to mend ties with neighbouring countries. /ibna/