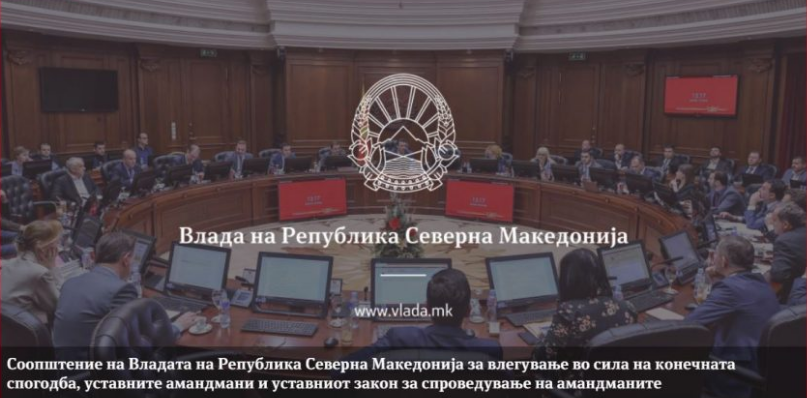 The Government of Republic of Northern Macedonia announced that as of today the Prespa Agreement enters into force. The Foreign Ministry has published in the Government Gazette that today, February 12th new constitutional amendments entered into force and  under these new modifications the new constitutional name of the country is Republic of Northern Macedonia.
Foreign Minister Nikola Dimitrov tweeted "May today be the beginning of a long friendship between Greece and North Macedonia. We can't change our past, but we can and we will shape our future of friendship, partnership and cooperation".
This also means that Interim Agreement is not at force anymore. The Government in Skopje will announce how the implementation of the Agreement will proceed in the next days.
"Long live Republic of Northern Macedonia", said today Prime Minister Zoran Zaev at the end of his speech on the occasion of the raising of NATO's flag in front of the Government building. "We waited for decades, but we're finally on the right tracks", Zaev said, adding that the country will now go through the most important phase since it declared independence, where it will take decisions on its own./ΙΒΝΑ