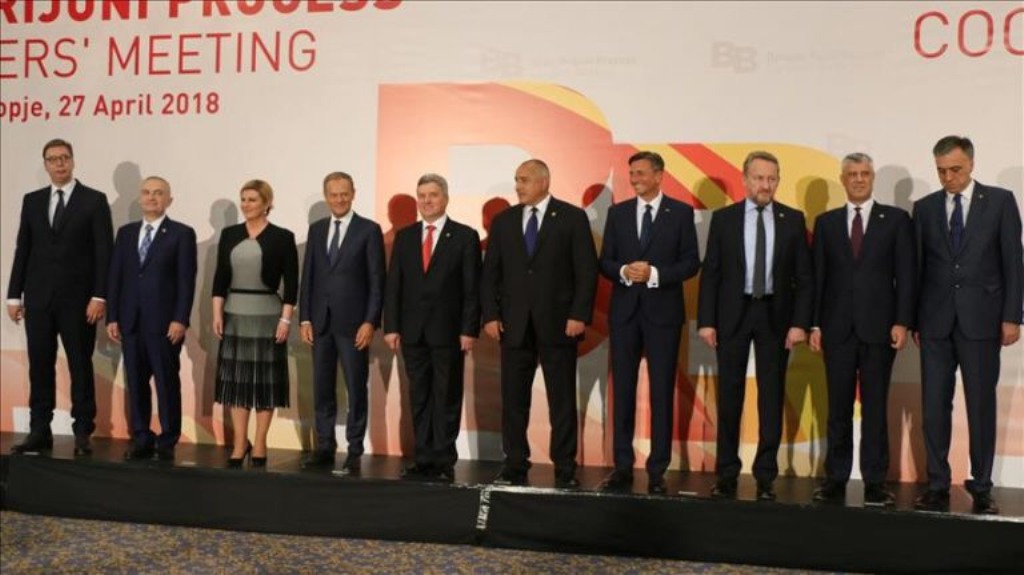 The summit of the countries of the region known as the Brdo-Brioni process, which was attended by seven presidents and one prime minister of the countries of Western Balkans and which was held in Skopje, came to an end.
The meeting was also attended by the president of the European Council, Donald Tusk.
Leaders agreed on supporting the integration of Western Balkans as a single body and join the European family together. Unanimously they pledged that they will strengthen and will intensify joint projects for reforms in the judicial system, administration, economic growth and human rights.
Leaders of Western Balkans also said that they will assist the reforms in the respective countries, but that they will never interfere in each-other's affairs.  They agreed on holding next year's meeting in Albania. /ibna/