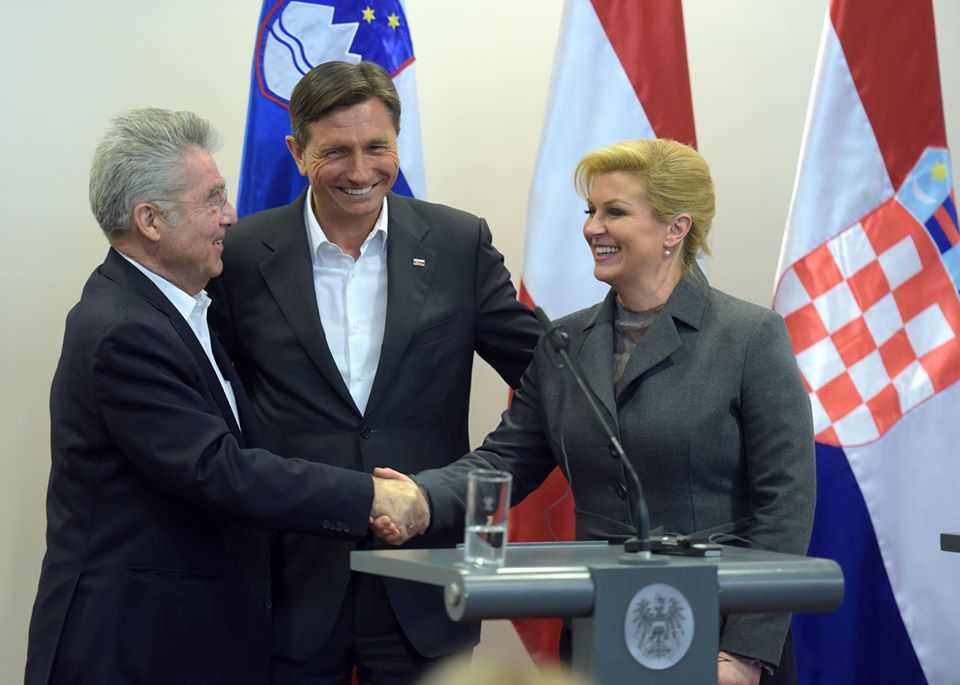 Zagreb, April 17, 2015/ Independent Balkan News Agency
By Marija Avramovic
Croatian President Kolinda Grabar-Kitarovic, Austrian President Heinz Fischer and Slovenian President Borut Pahor held on Friday in Slovenia a trilateral meeting on regional cooperation.
This is the second of these informal meetings of the Heads of States of the three countries.
The first was held in March 2014 in Vienna, when Pahor and Fischer had met with the then Croatian President Ivo Josipovic.
According to the information from the Grabar Kitarovic's office, in the meetings there is exchange of opinions between countries sharing the same values, and as such, today the interlocutors evaluated current cooperation and discuss the situation in Southeast Europe in the context of enlargement policy and current issues in international relations.
After the meeting, Grabar Kitarovic said that Croatia, Slovenia and Austria are close states that have common interests when it comes to the future project of the European Union, on the situation in their neighborhood, the wider area of South Eastern Europe, and the current global economic, security and other issues.
The office of the President of Slovenia, who is a strong advocate of regional cooperation and European perspective of all countries in Southeast Europe, as well as a guarantee for the stabilisation of the area, announced that discussion will also revolve around the views on the future of the European Union and the meeting in the framework of the so-called Brdo process, initiated by Slovenia.
Slovenia and Croatia jointly launched the idea of Brdo process in January 2010, whose basic idea is linking the region, primarily in the areas of transport, infrastructure and energy, as well as mutual cooperation and mutual assistance in the way of Euro-Atlantic integration.
At this meeting of regional political leaders, which is to be held in June in Montenegro, are also invited Austrian President Fischer and European Council President Donald Tusk.