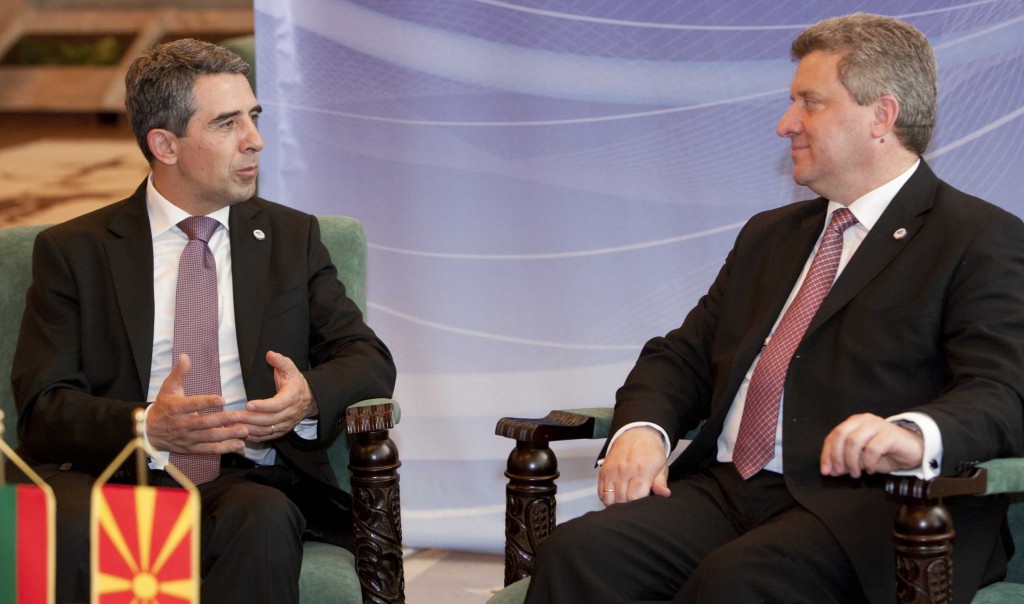 By Clive Leviev-Sawyer of The Sofia Globe
FYR Macedonia had surprisingly agreed to sign the 1999 good neighbourliness agreement with Bulgaria, daily Sega said, quoting statements by Bulgarian head of state Rossen Plevneliev and his counterpart in Skopje, Gjorge Ivanov.
President Plevneliev, speaking in an interview with Deutsche Welle, said that Bulgaria was an advocate for and a friend of all the countries of the Western Balkans. Bulgaria supported the European path and Nato integration of all these countries, he said.
In 1999, between FYRO Macedonia and Bulgaria there was a declaration on good neighbourly relations, a "simple but good" document, which started that both sides would take action towards good neighbourly relations, Plevneliev was quoted as saying.
"Unfortunately, today's government in Macedonia announced this document to be immaterial. And it said, it's not for us. Of course, Bulgaria wants a good neighbourly relations treaty. Nothing more, nothing less. This is a standard instrument, which can be prepared in a few hours.
"We also say that the signing of the old declaration may have the same effect," said Plevneliev, adding that Bulgaria was a great friend of Macedonia and saw that country's future as of great importance to the Balkans, but wanted to proceed to the foundations of modern diplomacy, beginning with the good neighbourliness agreement.
Ivanov responded to Plevneliev's statements by welcoming them and saying that he was "ready, instantly and immediately" to sign the 1999 declaration with Bulgaria.
In Skopje, the head of state said that he agreed with Plevneliev that the signing of the old agreement could have the same effect as a new one.
"Also, I suggest that the two of us do this immediately and without delay."
Quite what will come of these statements remains to be seen.
The signing of a good neighbourliness treaty has been the subject of statements by Bulgarian and FYR Macedonian leaders – heads of state and of government – for several years and, in the case of Bulgaria, a succession of governments.
The closest to success was the centre-right GERB government, when Nikolai Mladenov was Bulgaria's foreign minister, but the term of that government was cut short when, in February 2013, then-prime minister Boiko Borissov announced the cabinet's resignation in the face of anti-government protests that had seen an incident of violence in Sofia.