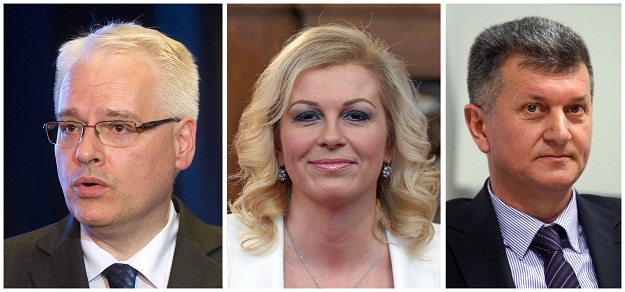 By Marija Avramovic – Zagreb
Presidential elections in Croatia will be held on January 11 and the decision to call the elections will be officially released in a few days in the Official Gazette.
Law and the Constitution stipulate that presidential elections must be held at least 30 days before the expiry of the mandate of the current president.
Earlier this year it was expected the first round of presidential elections to be held in mid-December, because such late date violates the law.
Ivo Josipovic's mandate began on February 18, 2010, which means that the second round of presidential elections would have to take place no later than January 18, in which case the first round of elections should be held no later than January 4.
Regardless of who proposes a presidential candidate, the competitor must collect at least 10,000 signatures supporting the candidacy and each voter may sign only for one candidate.
Alongside the current president Josipovic, so far the nominations have confirmed Kolinda Grabar Kitarovic, Milan Kujundzic, Ivan Grubisic, Anto Djapic and Ivan Rude.
According to the opinion polls, current president is leading while his closest opponent is the representative of the Croatian Democratic Union (HDZ), Grabar Kitarovic.
The difference in votes seems big for now, but political analysts and the media are convinced that the winner will not be known until after the second round.
Former President of Croatian party of rights dr. Ante Starcevic and europarlamentarian Ruza Tomasic on Sunday gave support to the HDZ presidential candidate, stressing that Croatia is ready for a woman president.
HDZ announced that Grabar Kitarovic tomorrow would introduce her political program to the public, entitled 'For a better Croatia'.