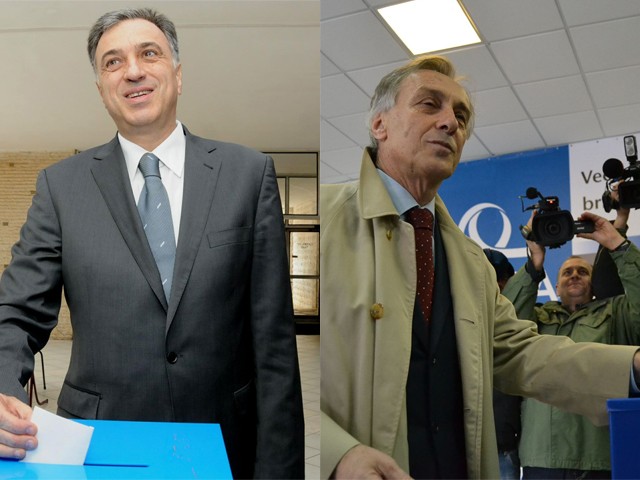 Podgorice, 8 April 2013
Both candidates in Montenegro's presidential election are claiming victory. "I want to announce the results after the full count and to inform the Montenegrin public that I achieved a winning result with 51.3 percent of votes to 49.7 percent", Vujanovic said.
Meanwhile, Miodrag Lekic said he won: "Based on 97 percent of the votes counted I can tell you that Montenegrin citizens chose me to be the president of Montenegro".
Presidential elections in Montenegro were held on Sunday. The candidates in the race for a five-year mandate were Filip Vujanovic and independent candidate, former diplomat Miodrag Lekic.
Vujanovic was the candidate for the Democratic Party of Socialists of Montenegro. This Party dominates the political scene in Montenegro for 20 years now.
The main objective of the party and President Vujanovic is faster integration in the EU.
President Vujanovic received strong support from Prime Minister Milo Djukanovic.
Vujanovic also had another ace in the hole against rival Lekic, claiming that seven years ago he opposed to the independence of Montenegro. This charge was never accepted by Lekic.
Independent candidate Lekic had promised to fight corruption and organized crime in Montenegro.
After the presidential elections, the citizens of Montenegro will go back to the polls to elect the new parliament and government in October.
Montenegro has about 700,000 inhabitants, with a remarkable Albanian majority. Prime Minister Djukanovic had called for Albanian voters to support Vujanovic. /ibna/