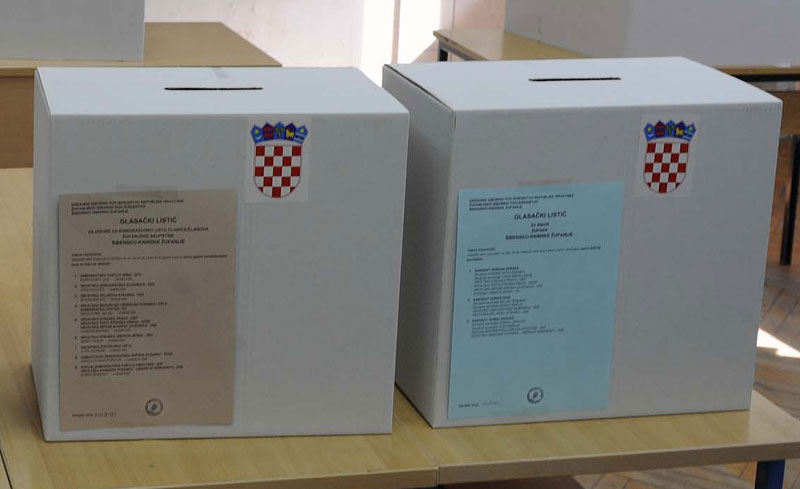 By Marija Avramovic – Zagreb
"The government is scheduling elections for the President, which will be held on Sunday December 28 and this decision shall take effect on November 24", said the Minister of Administration Arsen Bauk said after today's session of the government.
The government adopted a decision on the remuneration of the electoral campaign for the presidential elections, which will amount to millions of kuna (130,000 euro) for the candidate with the highest number of votes in the first election round.
To cover the cost of elections and the amount of compensation cost of the election campaign, a total of 8 million kuna (little over one million euro) is insured.
After November 24, the candidates will have 12 days to collect 10,000 signatures, as this is how much is needed for the candidacy.
This should last until December 5, after which it will take two to three days to check the signatures, so the official campaign should start probably on December 8.
The right to be elected, or to run for the President's office have all citizens of Croatia. Regardless of who proposes candidates for president, he or she must collect at least 10,000 signatures, which support his or hers candidacy. Each voter may back only one candidate.
So far their presidential candidacy have announced current President Ivo Josipovic, the Croatian democratic union (HDZ) candidate Kolinda Grabar Kitarovic, Milan Kujundzic in front of the Alliance for Croatia and the former president of Croatian party of rights (HSP) Anto Djapic and famous bankruptcy trustee  Ivan Rude.
"The date for the elections came too late. The short campaign is formal, but the real campaign Josipovic  has been running for a year, while Grabar Kitarovic started hers way back in April. This short campaign is exclusively for monitoring the behavior of the media", expert in public relations Aleksandra Kolarić told the Croatian Radio Television last night.