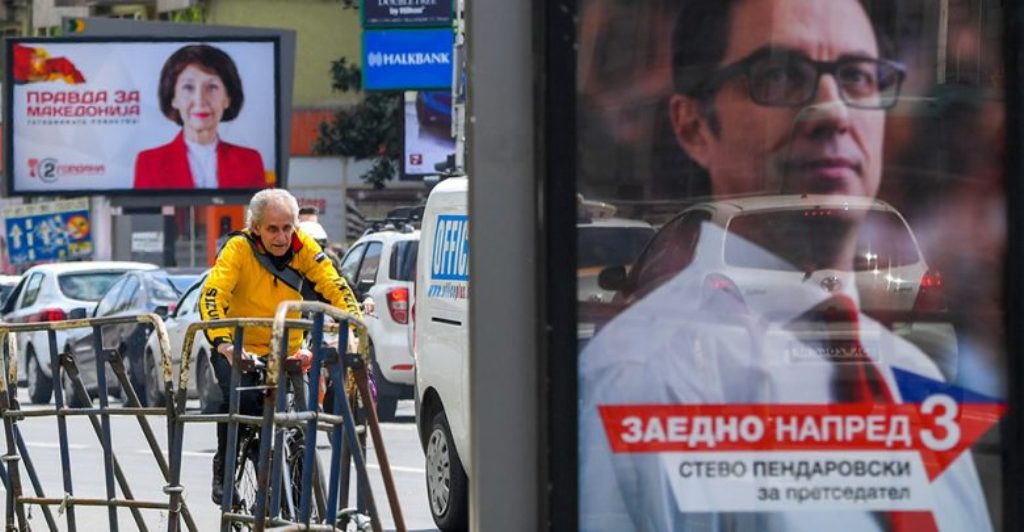 The two presidential candidates in North Macedonia, Stevo Pendarovski and Gordana Siljanovska-Davkova are expected to wrap up their election campaign ahead of Sunday's runoff. The race between the two candidates is tight with only 4 thousand votes dividing them.
Governing coalition candidate, Pendarovski said that  support for him means better perspective for everyone, European integration, reforms, progress and NATO integration.
Opposition's candidate, Siljanovska-Davkova said that her goal is to strengthen rule of law and reform the state. The opposition's presidential candidate has also reiterated the need for a revision of the Prespa agreement.
The Albanian candidate, Blerim Reka, who took 80 thousand votes during the first round of elections, said that it's up to his voters to decide who they support in the second round. However, he called for large turnout in the elections so that the country's NATO and EU integration is not jeopardized.
Democratic Union for Integration (DUI) has urged Albanian voters to support Pendarovski.
Starting from midnight, the country will observe election silence, while on Sunday, around 1.8 million eligible voters will head to the polls to elect the country's fifth president. /ibna/