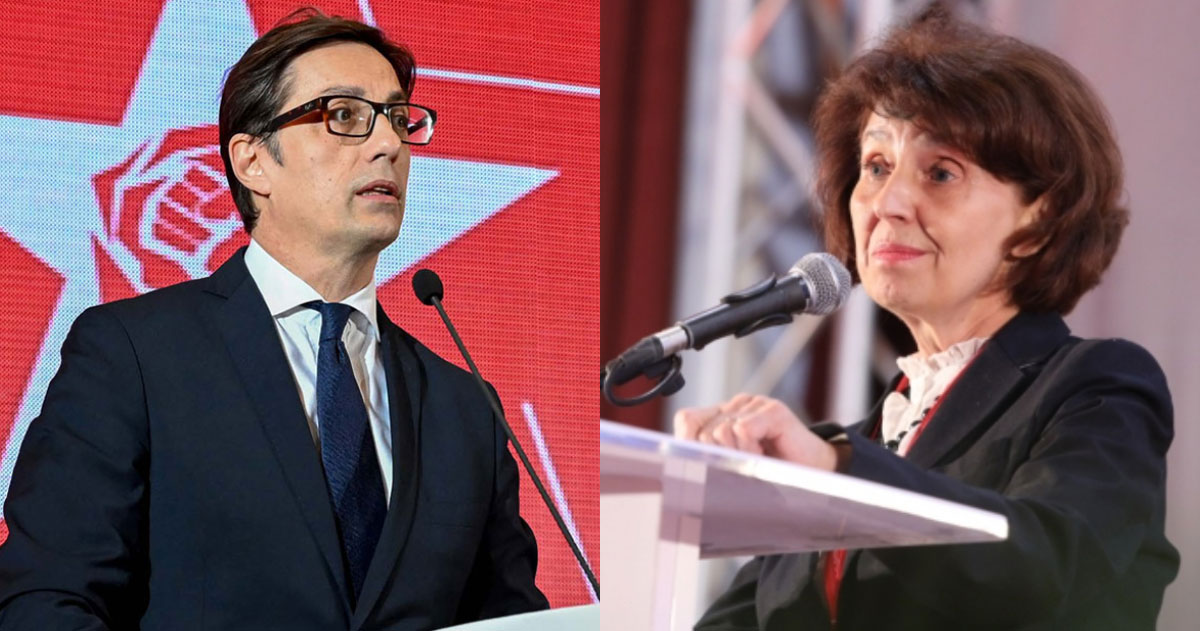 The two remaining presidential candidates in North Macedonia, Stevo Pendarovski of the governing coalition and Gordana Siljanovska of the opposition, have started their campaign ahead of the second round of voting which will take place on May 5.
Pendarovski urged voters to head to polling stations on May 5 and vote his slogan "One society for everyone".
"This is the last chance for you to support this political philosophy which will send North Macedonia to Europe", Pendarovski said.
Meanwhile, opposition candidate, Gordana Siljanovska said that the current government was defeated in these elections and that she will come out victorious during the second round .
Siljanovska urged people to cast their vote on May 5 in order to say "no" to the policies that the current government led by PM Zoran Zaev is implementing.
The two candidates are neck and neck, while they're hoping to attract voters, who during the first round of elections, cast their ballot in favour of the Albanian presidential candidate, Blerim Reka. Meanwhile, the Albanian candidate who took 80 thousand votes, said that he will not urge his supporters to vote any of the two candidates.
Political analysts in the country are concerned about a possible failure of these elections if turnout in the second round is lower than 40%. /ibna/