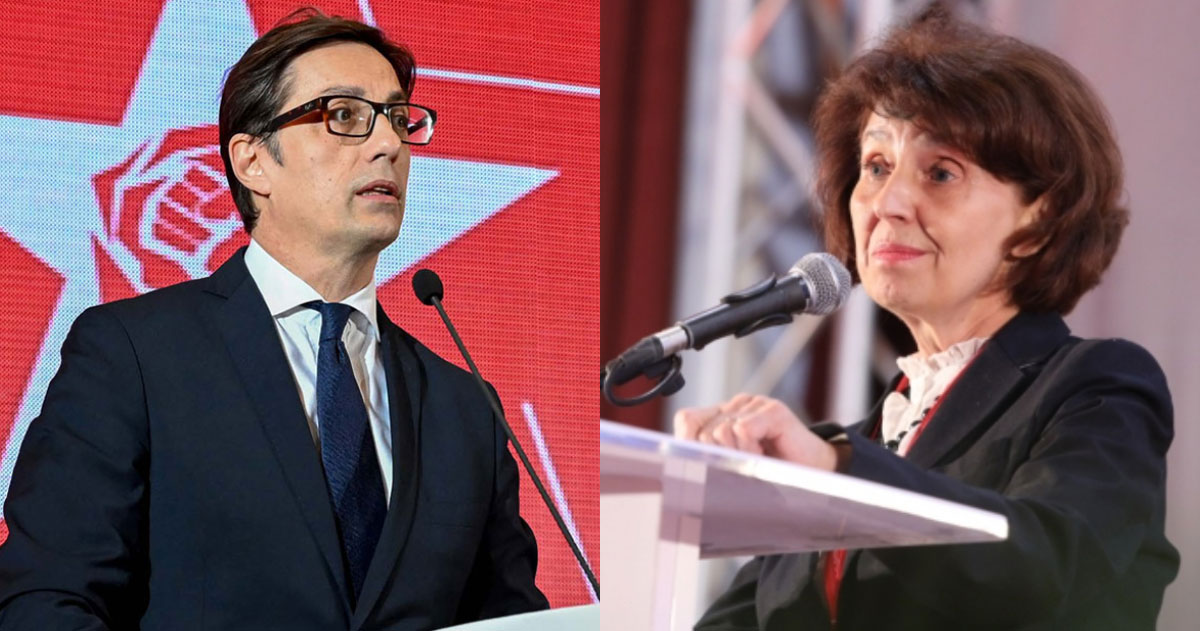 Albanian voters in North Macedonia are considered to be decisive in the second round of presidential elections that will be held on 5 May. Social Democratic Union Party (SDSM) candidate, Stevo Pendarovski and VMRO-DPMNE's MP, Gordana Siljanovska-Davkova have launched a campaign which aims at attracting votes from the second biggest community in the country.
Turnout of Albanian voters in the first round of elections was only 25%, however, presidential candidates have called on Albanian voters to come out and vote in the second round.
"We want a society where there's equality between Macedonians, Albanians and other communities. We offer development and integration, while our political opponents offer isolation", Pendarovski said.
"I'm offering Albanian voters the same thing I'm also offering to Macedonian, Turkish, Roma, Serbian, Vlach and Bosnian voters", said the other candidate, Siljanovska-Davkova.
Meanwhile, the Albanian presidential candidate, Blerim Reka, who could not move to the second round, has decided not to offer his support about any of the two candidates who will face each other in the runoff. /ibna/