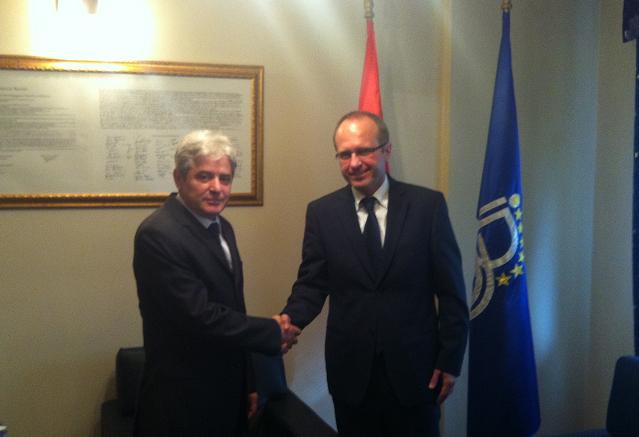 Skopje, November 7, 2013
Chairman of BDI, Ali Ahmeti has commented today the issue of candidates for the presidential race which will be held next year.
Ahmeti has made these comments during today's meeting with the Swiss ambassador to Skopje, Stefano Lazzoto. "BDI is interested for a presidential candidate who will be acceptable for all citizens", said Ahmeti. Ahmeti has also commented the issue of the name dispute, calling on international community to come up with a solution and unblock the Euro integrating processes.
Ahmeti and Lazzaroto have talked about the excellent cooperation, while stressing that there's a lot of interests for Swiss investments to come to FYROM in the free economic areas of Tetovo, Struga, Kercova, etc. Ahmeti said that his party encourages Albanian Diaspora to invest in the country. /ibna/