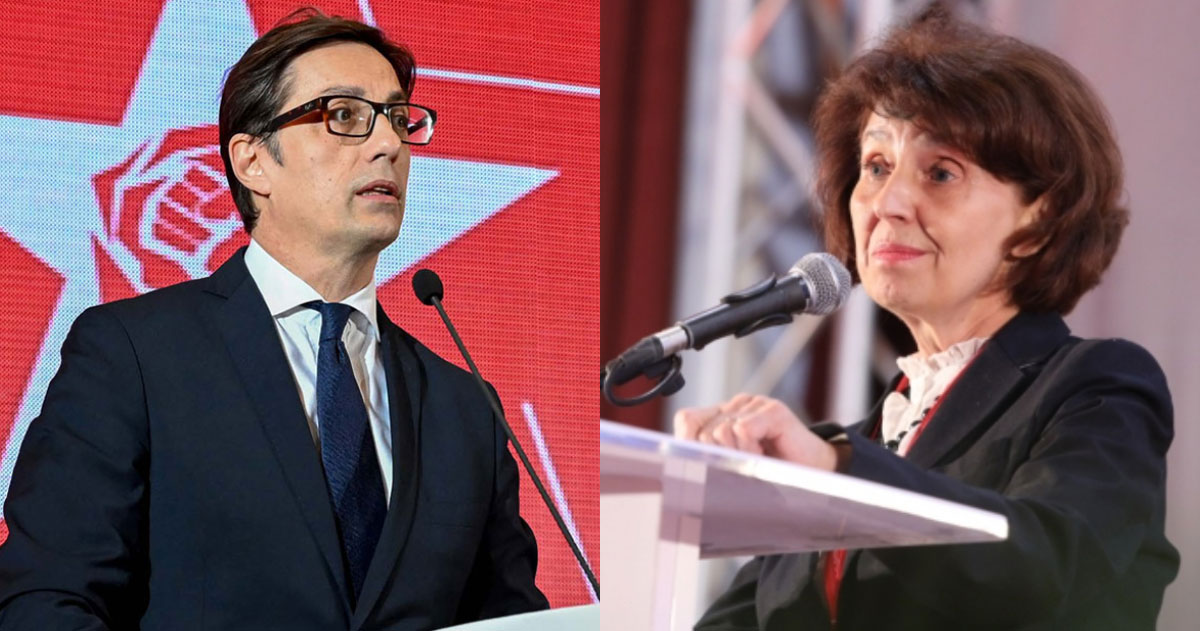 Electoral campaign for the second round of presidential elections in North Macedonia has entered its final week. Stevo Pendarvski of the governing coalition and Gordana Siljanovska-Davkova from the Macedonian opposition will continue to hold meetings with voters until Friday, when the campaign is expected to be wrapped up.
Pendarovski and Siljanovska-Davkova want to attract undecided voters and those who voted for Albanian candidate Blerim Reka during the first round.
According to Pendarovski, the country's EU and NATO integration is the only way to move forward.
"My rival is against Ohrid Agreement, against the law on languages and against the Prespa agreement. I can only imagine what their first decision will be if they're given  a chance to come into power", Pendarovski said.
But, the opposition's candidate, Siljanovska-Davkova says that in the referendum for the Prespa agreement, the majority of voters were against it. She says that she will follow every constitutional procedure to review this agreement.
"I'm addressing all ethnic groups, because without them, we cannot have a democracy. We need a functional state", Siljanovska-Davkova said.
Meanwhile, citizens of 1.8 million eligible voters in North Macedonia will head to polls on May 5 to elect the country's future president. The elections will be valid if turnout is higher than 40%, but political parties fear that this turnout may be smaller due to the fact that turnout in the first round was only 41%. Political parties and international community have called on voters to participate in this process in order to avoid a political crisis. In case these elections fail, then the country would head to early elections. /ibna/