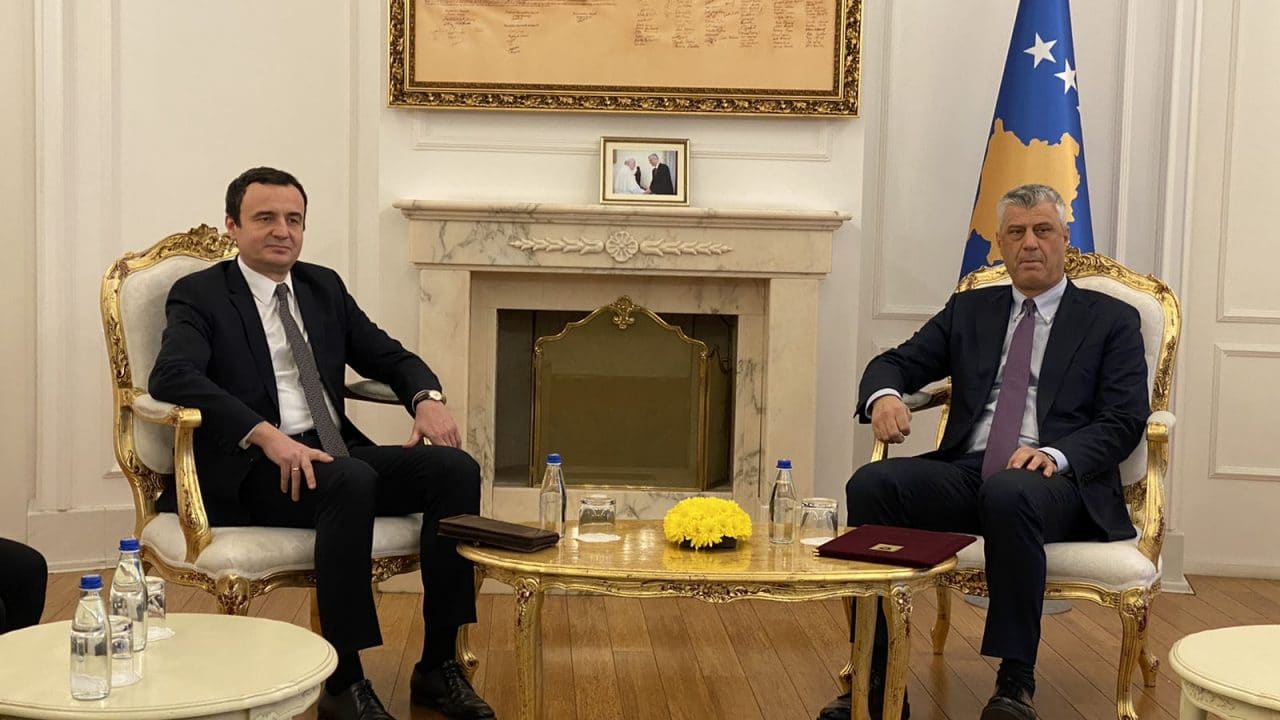 Kosovo president Hashim Thaci is urging Albin Kurti to form a new government after his party – the Vetevendosje won the October elections. Thaci wrote a letter on Friday to Kurti asking him to act quickly or "make way" for others to form a government, as Kurti is struggling to form a coalition government, despite ongoing talks with the Democratic League of Kosovo (LDK).
Thaci asked Kurti to inform him whether the Vetevendosje is ready to propose α name for Prime Minister or reject the mandate to form a government, in order, as Thaci says in his letter, "to proceed with giving the mandate to someone else", alluding to Constitutional Courts decision.
"As a President of the Republic of Kosovo I am obliged to take actions without further delay, by respecting all constitutional steps in order for citizens of Kosovo to have their government as soon as possible", Thaci wrote in the letter he sent to Kurti. "Considering the democratic principles, transparency and political correctness, I gave you the chance and asked continuously to propose a candidate for prime minister", Thaci wrote to Kurti, reminding him a Constitutional Court ruling which "does not exclude that a party or coalition which wins the election could reject the mandate to form new government".
The leader of the Self-Determination Movement, Albin Kurti, has responded to the country's president, Hashim Thaci, asking him not to influence and impose the creation of the government.
Kurti has told Thaci that the country's constitution recognizes neither the president's discretion nor an active role in creating the mandate, but adds that the president must do so in a neutral way.
He has urged the president not to put pressure nor make political assessments by announcing that they have not yet nominated a Prime Minister.
In the end, Kurti informed Thaci that they are close to reaching an agreement with the LDK.
The Vetevendosje, despite winning the elections lacks the majority to form a new government and is negotiating a potential coalition with the LDK, headed by Isa Mustafa. After three months of negotiations the two parties have not reached an agreement on the sharing of powers in a possible coalition Government./ibna