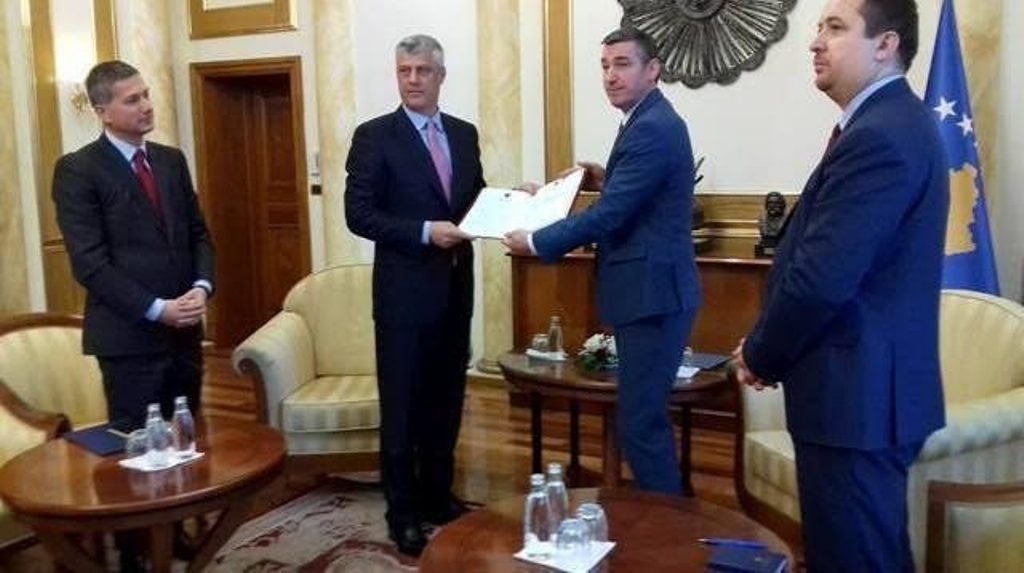 President of Kosovo, Hashim Thaci has sent to parliament the bill for the transformation of Kosovo Security Force (FSK) into Armed Forces of Kosovo. The bill was delivered to the speaker of parliament, Kadri Veseli.
Meanwhile, Thaci said that Kosovo cannot be held to ransom by the Serb List, which expresses its political will based on Belgrade's instructions.
This bill is expected to be sent to parliamentary committees and then to parliament. The speaker of parliament, Kadri Veseli said that parliament will soon deliberate the bill submitted by president Thaci.
According to the bill in question, FSK is expected to see a transformation in numbers, capacities and equipment. Thaci also said that the transformation will preserve the multi-ethnic character of the armed forces and the continuation of close partnership with NATO.
According to the president, Kosovo wants to be part of NATO, but it cannot be part of NATO without its own army. /balkaneu.com/