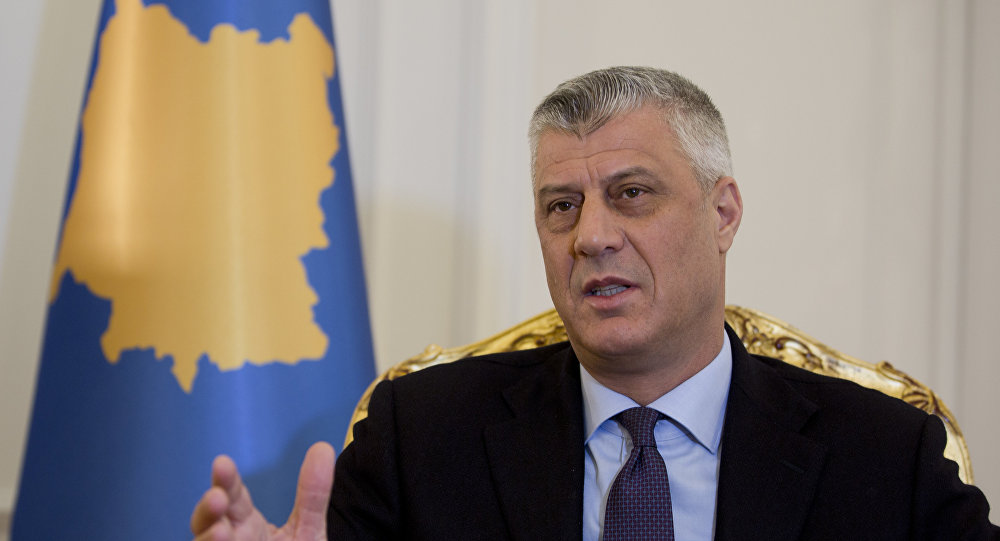 Kosovo's president, Hashim Thaci delivered a news conference today where he commented the prank call made by two Russian comedians to North Macedonia's PM, Zoran Zaev. Thaci's name and plans for the partition of Kosovo are mentioned in this conversation.
Thaci said that PM Zaev has called him and explained to him that his declarations regarding territorial swaps are hearsay and not based on official information.
"Last night, I talked to Zaev and he explained to me that he had been a victim of a prank call and that everything he has said about the 10 municipalities that may be given to Serbia is hearsay."
"Relations with North Macedonia have been excellent. I have supported this country's path toward NATO integration, its name change and many other things", Thaci said.
Prime Minister of North Macedonia, Zoran Zaev has been targeted by two Russian comedians who made prank calls to him introducing themselves as former Ukrainian president, Petro Porosenko and NATO's Secretary General, Jens Stoltenberg.
This story also sparked debates in Pristina, because Zaev is heard saying that the president of Kosovo, Hashim Thaci and his Serbian counterpart, Aleksandar Vucic are discussing territorial swaps and that Russia may be behind this. /ibna/