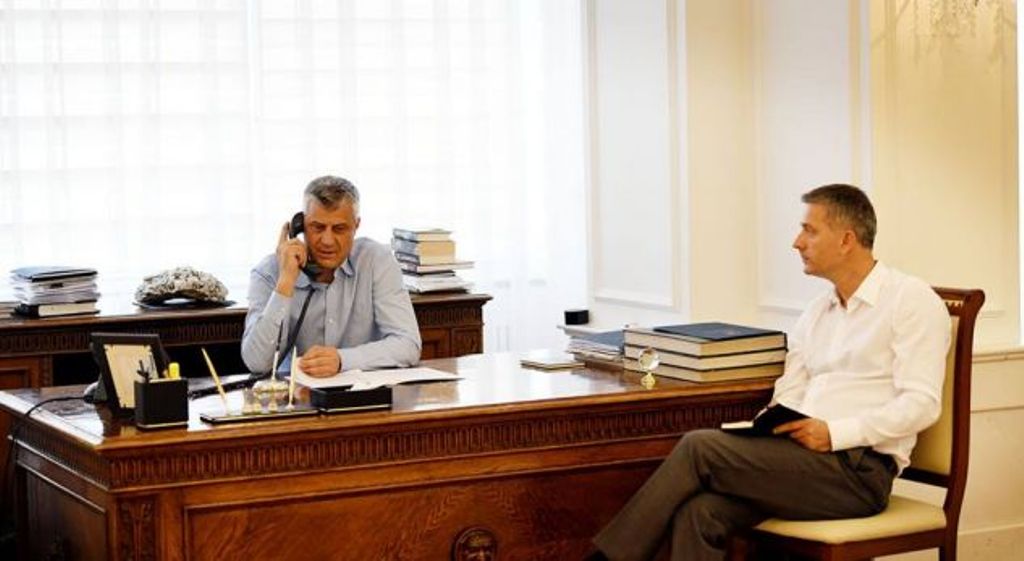 President of Kosovo, Hashim Thaci has had a telephone conversation today with the assistant Secretary of State for European and Eurasian Affairs, Wess Mitchell.
According to president Thaci, this telephone conversation focused on the final phase of dialogue with Serbia.
President Thaci said that he and Mr. Mitchell agreed for the talks with Serbia to be intensified until a final agreement between the two states is reached.
"We agreed on intensifying dialogue and on the necessity of a final agreement, which needs to be legally binding for Serbia. Dialogue and the final agreement are the only way to give way to Kosovo's Euroatlantic integration and secure long-term peace and stability in Western Balkans", the president of Kosovo said. /ibna/