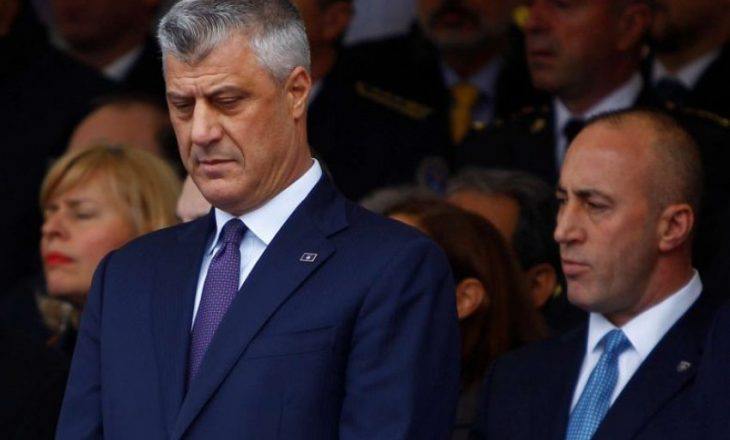 Kosovo President Hashim Thaci in a letter sent to Kadri Veseli, chairman of the Democratic Party of Kosovo (PDK) leading party in the ruling coalition, said that as a winning coalition in 2017 election, they have the right to propose a candidate on forming the Government of Kosovo.
Thaci in his letter said that he took the initiative, based on his Constitutional obligations, after Ramush Haradinaj resignation as a Prime Minister on 19 July.
The Self-Determination Movement and other opposition parties have requested from president to start consultaion for new parliamentary elections.
Shemsi Syla from the Vetevendosje Movement has said they are against the President's action.
Syla has said they have the signatures ready to dissolve the Assembly and that they want elections as soon as possible.
The Alliance for the Future of Kosovo also had reactions. Party MP Muharrem Nitaj has stated that the president was mistaken in the fact that all political parties are in favor of announcing new elections
Haradinaj resigned after he was summoned by the Specialist Prosecutor's Office for questioning in his capacity as a suspect.
According to the Constitution of Kosovo and applicable laws after political entity victory in the elections or coalition granting majority in parliament, proposes their candidate form the government, the new candidate for prime minister has 15 days to present his cabinet before the Parliament of Kosovo and ask the approval from MPs.
If such a proposal does not get the majority in Parliament the president should announce early elections be held within 40 days./ibna