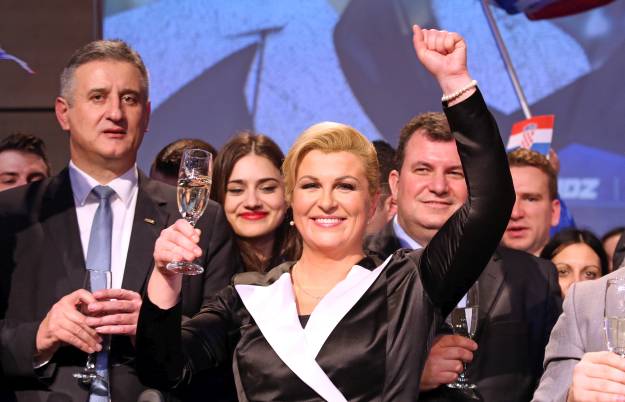 Zagreb, January 27, 2015/ Independent Balkan News Agency
By Marija Avramovic
The ceremonial inauguration of the first female Croatian president Kolinda Grabar Kitarovic will be February 15th at noon, three days earlier than expected, according to Vecernji list daily.
The last three presidential inauguration in Croatia were always on February 18th
Despite this, Grabar Kitarovic will not take office earlier, but on 19th February when Ivo Josipovic's  mandate ends, as it is determined by the Constitution.
The date is moved due to the summit on combating violent extremism, which is convened by US President Barack Obama for February 18th in Washington.
The second reason for moving the date of the inauguration is because Sunday 15th is better than Wednesday 18th as a non-working day and at the inauguration can be expected more foreign guests.
It is expected that tradition will be respected to some extent and that the inauguration will be held at the St. Mark's Square, where is the symbolic seat of state authority.
It will be a historic event, not only because Croatian citizens for the first time will get a female president but also by the fact that she will give a solemn oath in front of another woman, the President of the Constitutional Court, Jasna Omejec.