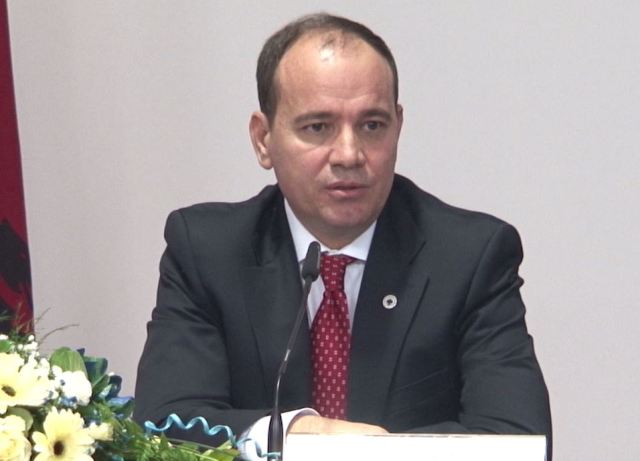 Tirana, 30 October 2015/Independent Balkan News Agency
President of the Republic of Albania has made a shocking denouncement, when he says that he and his family have been put under surveillance by the state's security structures.
Bujar Nishani suggests that representatives of the state administration are eavesdropping his private life and that of his family.
"My own private life and that of the family of the President have been under surveillance", Bujar Nishani denounces.
The president said that he's proud of his private life, but the problem consists of the way how the head of the state is monitored. He admits that this is an issue which in the institutional context is very serious".
"For me, there's no problem. I am proud of my private life and that of my family and I am not worried about this, but this is an issue which doesn't deserve to be a priority at the moment. I shall not give up until this case is investigated by justice", says the head of the state.
Asked on this accusation, PM Edi Rama says that he doesn't believe that such thing has happened.
According to him, this is a serious accusation, if it is true. He invites the president to denounce the case not only publicly, but also legally.
But, the president says that he has proof and facts in relation to the surveillance against him and his family. Meanwhile, he adds that he has not addressed to the Prosecution to denounce such scandal, as he currently sees "a big influence by the government" on the justice system.
"Unfortunately, I have many proofs and facts, but I think that the government has a strong influence on the justice system today", the President of Republic says. /ibna/