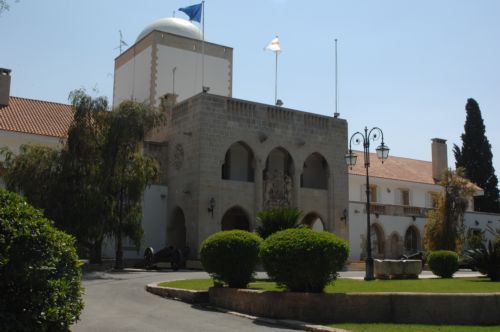 By Kyriacos Kyriacou – Nicosia
The government will select the most capable people for the semi-govermental organisations boards of director, President of Cyprus Nicos Anastasiadis reassured today.
The President of the Eastern Mediterranean Island stated that he is in a dialogue with all political parties "to deal with one the main problems of politics, the political influence in semi – governmental organisations".
"The main objective", he added, "is to appoint the most skillful  board members."
Decisions by Monday
The meeting with political parties which was held this evening was considered important, as the Council of Ministers must decide by Monday which board members are to be selected in all semi- governmental organisations.
List only from DIKO
According to sources, Center-right Democratic Party (DIKO)- government coalition partner- has prepared its own member list to suggest, while the right-wing ruling party Democratic Rally (DISY), left wing AKEL and Cyprus Green Party stated they will not suggest any names.
"We will not give any names. It is not true that we seek the presidency of semi-state organizations", said DISY spokesman Prodromos Prodromou. Although, he underlined, his party would like to see capable member on the boards of the three under privatization procedure semi-govermental organizations, Electricity Authority of Cyprus (EAC), Cyprus Telecommunications Authority (CYTA) and Cyprus Port Authority (CPA). "The selected people have to accept and apply the government's policies", Prodromou concluded.