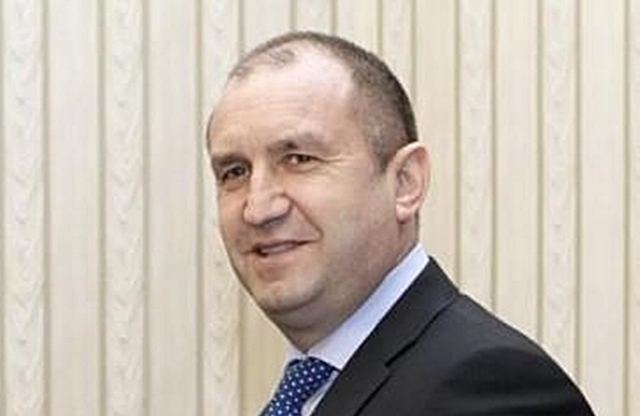 Bulgarian head of state President Roumen Radev will present the country's position on European Commission President Jean-Claude Juncker's White Paper on the future of the EU after Brexit at a European Council meeting in Brussels on March 9 and 10.
Juncker presented the report at the beginning of March, outlining five possible pathways for the bloc after the UK leaves the EU, ranging from leaving the union as little more than a single market, to striving for even closer ties on all fronts from the political to the economic.
At a meeting on March 8, Bulgaria's caretaker Cabinet was discussing the country's position on items on the March 9 and 10 European Council meeting. Radev, who took office as head of state in January, is attending the EU summits pending the formation of an elected government after March 26 parliamentary elections.
Radev also will put forward Bulgaria's view on whether it will support Donald Tusk for a further term as European Council President after his term expires in May. Tusk's home country Poland is not supporting him for a second term but is proposing an alternative candidate.
Bulgaria's caretaker Deputy Prime Minister Denitsa Zlateva, who is in charge of preparations for Bulgaria to hold the rotating presidency of the EU in the first half of 2018, told reporters on March 7 that some of the five scenarios floated by Juncker were acceptable to Bulgaria but others not.
Zlateva said that while she had her own preferred options, discussions were pending and the position that Bulgaria would take might not be within the framework of one of the five proposed options.
She said that it could not be ruled out that by December, when a decision is taken on the five options, they would undergo modifications.
For Bulgaria, it might not be a matter of a precise choice of one of the five options, but rather about the direction for the development of the EU, Zlateva said.
At the European Council meeting, other issues to be discussed include growth, employment and competitiveness, as well as migration and the situation in the Western Balkans, and the proposed establishment of an office of a European Public Prosecutor – the latter being a proposal that Bulgaria supports./IBNA