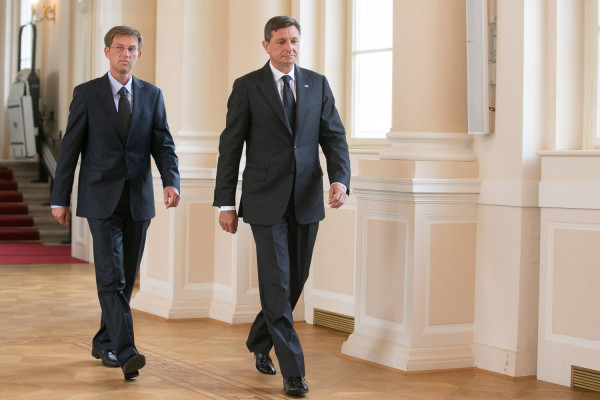 President Borut Pahor and Prime Minister Miro Cerar spoke on the phone with Donald Trump on Wednesday, it was the first official contact with the US president-elect.
Pahor, who is just concluding his visit to Iran, expressed his wish for close personal relations with Trump and continued good cooperation between Slovenia and the US, the president's office wrote in a press release.
Pahor congratulated Trump on his election victory again and invited him to visit Slovenia.
They also exchanged views about several other topics and Trump asked Pahor to give his best regards to the Slovenian people, according to the president's office.
Pahor also held a friendly conversation with the Slovenian-born future First Lady Melania Trump, whom he wished a lot of success.
Trump meanwhile called Prime Minister Miro Cerar, whom he asked about the situation in the country.
Cerar told him that Slovenia was getting better after the crisis years: "We're modernising the country, we're progressing, which we'll gladly show you when you visit."
Cerar, who again congratulated the president-elect on his victory, told Trump Slovenians were proud that the future first lady was from Slovenia.
He shared that with Melania Trump as well: "We're proud of you and we're looking forward to meeting you. I wish you a lot of success in your new path," Cerar was quoted as saying by his office./IBNA
Source: The Slovenia Times