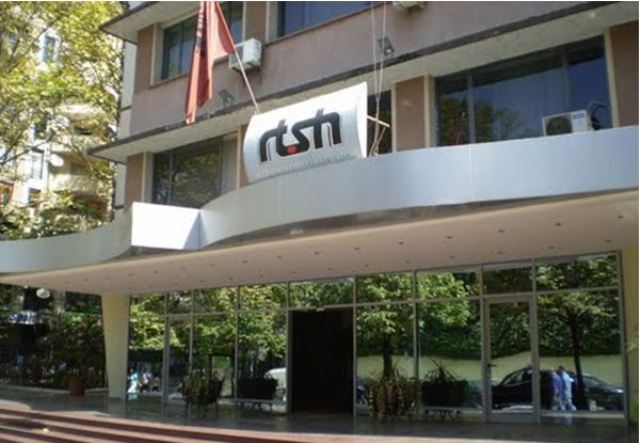 Tirana, 1 April 2016/Independent Balkan News Agency
In Albania, the head of the state, Bujar Nishani has refused to decree a parliamentary bill, which allows the appointment of the general director of RTVSH (Albanian Public Radio Television) with a simple majority of votes.
President Bujar Nishani has sent back to parliament for revision today (01.04)  the bill voted last month.
Nishani believes that "the solution that has been given to avoid the blocking of the election of the head of RTSH, creates premises for the election of a person preferred by the majority at the Leading Board of RTSH, which enjoys the confidence of the parliamentary super majority".
According to the president, "the election of the head of RTSH is necessary, but without threatening the independence of RTSH, which may be affected by a director elected on a political basis and who is not a result of compromise between the members of the leading board supported by the respective political forces".
According to him, with this bill which he didn't decree, the majority has found a solution which ruins the consensus that must be achieved to guarantee the independence of RTSH.
President Nishani says that "the necessary number of votes which must be decided for the appointment or discharge of the General Director of RTSH, seems to be more of a political issue than a constitutional or a legal one. But, referring to the principle of the division and the control of powers and freedom of media and as a result of the independence of RTSH, such issue is not merely political, but it also turns into a constitutional issue".
"The solution found through act 22/2016, outside of any consensus between political forces, seems to seriously damage the freedom and independence of media guaranteed by the Constitution and demanded by the international community. Respect for consensus guarantees stability, while the breaking of this consensus in a unilateral and unexpected way seriously damages the foundations of the State and offers ground for destabilization", Mr. Nishani notes.
In order to prevent the censorship of the means of communication and to achieve the freedom of media and independence of RTS, something demanded by the European Union, in 2013 political forces agreed on such official to be elected by 2/3 of the votes.
The European Parliament too has demanded for the head of RTSH to be consensual. In Albania, the President of Republic is elected through a simple majority if all efforts for a consensual president in the three rounds of voting in parliament fail. /ibna/