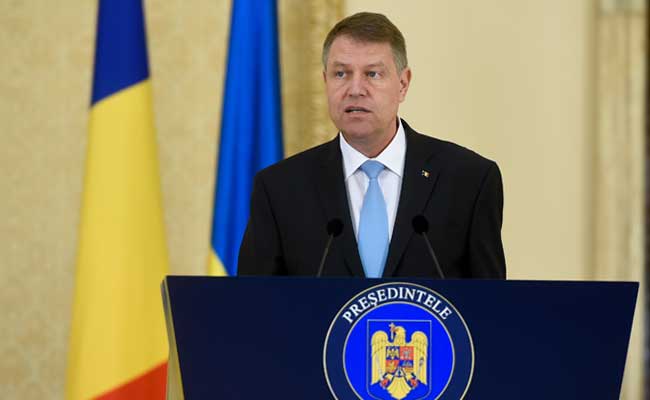 President Klaus Iohannis on Monday signed the decrees replacing deputy PM and Environment Minister Daniel Constantin from office. Gratiela Gavrilescu, minister for Relation with Parliament, is to replace Constantin as deputy PM and Envirnoment minister, while Viorel Ilie will replace her at the helm of the Ministry for Relation with Parliament.
ALDE leadership stripped Daniel Constantin of political endorsement last week by 86 votes to 12.
After the decision in ALDE, PSD's ruling partner, premier Sorin Grindeanu revoked Daniel Constantin sent the new proposals to the Cotroceni Presidential Palace. Although the Government was expected a decision last week, the Presidency announced the issue would be handled on Monday.
The swearing-in ceremony of the new ministers took place at Cotroceni Palace at 5 p.m, with PM Sorin Grindeanu, Senate Speaker Calin Popescu Tariceanu, Chamber Speaker Liviu Dragnea, ministers, state and presidential advisers attending.
"Good luck, I wish you well!," President Iohannis told the two new ministers.
At the end of the ceremony, the head of state had brief discussions with PM Grindeanu and the speakers of the two chambers of the Parliament./IBNA
Source: romaniajournal.ro