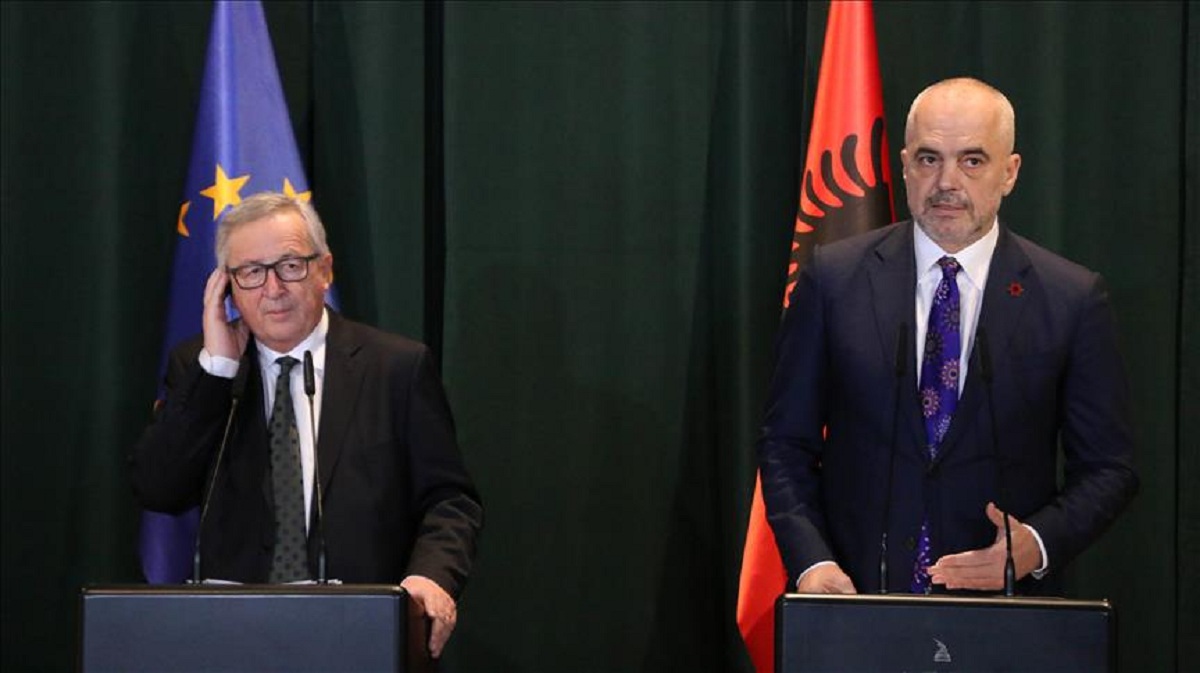 He has not come to Tirana to offer a concrete date, but to encourage Albania to continue its reforms in its European Union integration path. This has been the stance expressed yesterday in Tirana during a joint press conference with PM Edi Rama, the president of the European Commission, Jean Claude Juncker. "We will be on Albania's side to help the country prepare for its accession", he said, expressing the support of European structures for the process of the start of accession talks with Albania. "Western Balkans and Albania, in particular, are partner countries.
History has divided us for such a long time and now we must not waste any time. Now we need to rewrite history", he said among others. Juncker added that Albania has undertaken many reforms in numerous domains, which are impressive. "If you continue with these reforms, then this will allow the European Commission to recommend the negotiations", the head of the European Commission said. At the same time, he also offered his support for the vetting process in Albania. "Vetting has offered impressive results. It's up to the Albanian justice system to do its job and not me to blame this or that. There's a judicial system which is functioning better and better, to provide solutions and I cannot say who is to blame and who isn't", Juncker said.
PM Rama: We are determined about the negotiations
 The determination of the Albanian side for the launch of accession talks with the European Union is unshaken. This is the stance expressed by PM Edi Rama during the joint press conference with the president of the European Commission, Jean Claude Juncker. According to him, the reforms and the vetting are necessary, because Albania requires them and we owe it to the next generation.
"Integration is an attempt to build European Albania in our country. I want to reiterate that we deserve a full recommendation and I believe that member countries will vote in favor of the opening of negotiations, because we have managed to do our homework", the Albanian PM said. Rama also expressed his determination that the agreement between Greece and Albania will be successfully finalized and that he is confident that President Meta will do his job.