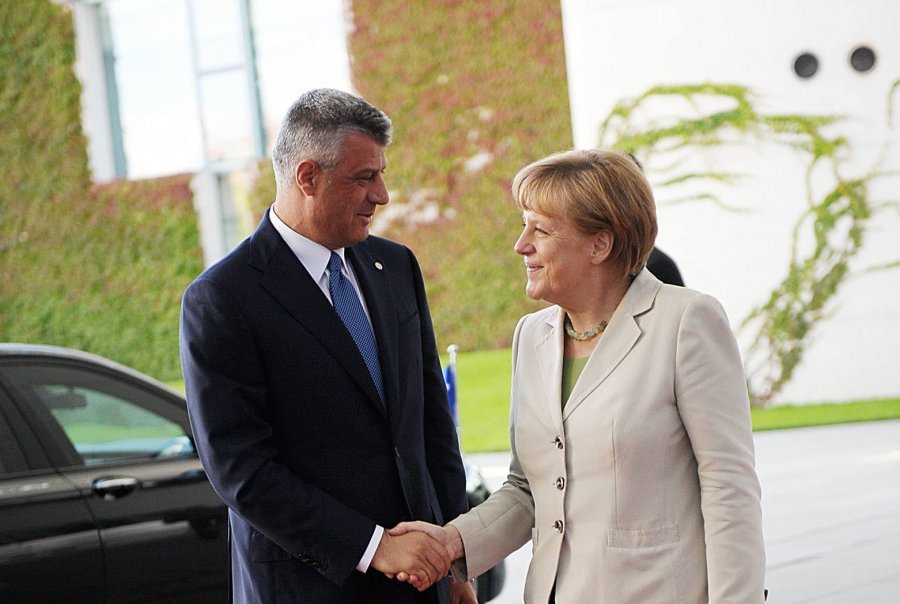 President of Kosovo, Hashim Thaci has had a telephone conversation today with the German chancellor, Angela Merkel.
The telephone conversation was focused on the bilateral relations between the two countries and the necessity to continue dialogue for the normalization of relations between Kosovo and Serbia.
Thaci said that Kosovo remains committed for the implementation of the agreements reached so far and also to reach a final agreement between Kosovo and Serbia, which would be legally binding.
Meanwhile, chancellor Merkel has congratulated President Thaci on Kosovo's constructive role in the process of dialogue with Serbia, for the ratification of the border demarcation agreement with Montenegro and the functioning of the Managing Team, which is in charge for the drafting of the Status of the Association of Serb Municipalities. /ibna/