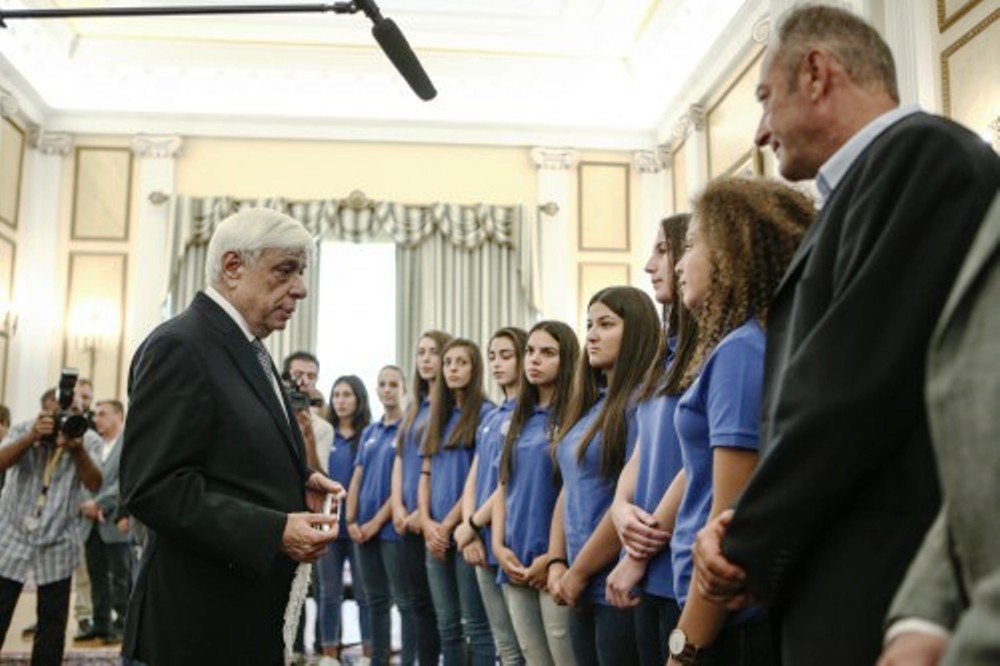 Receiving Greece's national women's youth handball team on Tuesday, President of the Republic Prokopis Pavlopoulos congratulated the players and the Greek Handball Federation for refusing to play against FYROM in the European Youth U17 Championships in Skopje, in protest over the use of the name 'Macedonia' on the FYROM team's shirts and in the stadium.
"I want to thank you for being here! And I want to publicly explain the reason for this invitation. Always remember that your stance during the European Championship held in FYROM was one of consistency and responsibility. Not only toward our country but also toward the sporting ideal and the sporting spirit," he said.
Talking to the young players, Pavlopoulos stressed that as long as Greece's northern neighbour FYROM continued adopting the same tactics, which were contrary to internatonal and European law due to their implied irredentism, the country undermined its European prospects.
The EHF excluded Greece from the championship after the Greek team left a scheduled match just seconds after it began, effectively forfeiting the game./IBNA
Photo: Nick Paleologos / SOOC