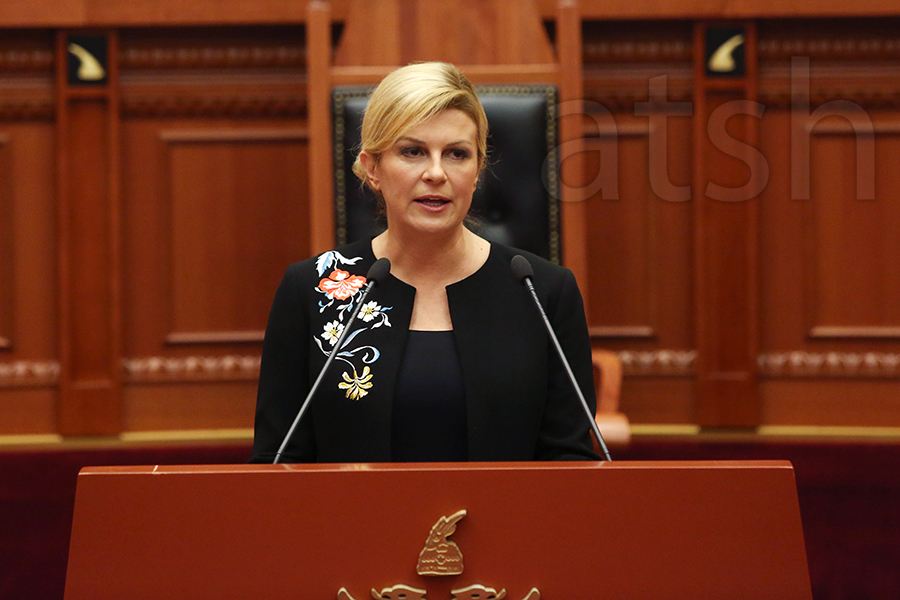 "Croatia strongly supports Albania's EU integration path and welcomes all the progress which has been made by Albania in delivering the requirements for EU accession".
This was declared today by the Croatian president, Kolinda Grabar-Kitarovic in an address before Albanian MPs.
According to her, "today, a young nation, energetic, zealous and committed to embrace western democratic values, Albania has an excellent perspective and the European Union should value this country for this".
"I would also like to congratulate you on the decision of the Council, which has recognized the progress made by Albania. This paves the way for the opening of negotiations in June 2019", said the Croatian president.
For this reason, she stressed, next year it's very important to have national unity on strategic issues, in order to preserve momentum for the reforms.
"In this context, we need to accept and recognize the reforms that Albania has made until today, especially in the judicial system. We also need to stress the importance of the Vetting process, which will boost trust on judicial institutions", she said.
Meanwhile, the Croatian president also underlined that Albania plays a key role in Southeast Europe. /ibna/